X-SEED, the Entrepreneurship Cell of XIMB organized its annual business conclave 'KICKSTART' on 31st August 2019. The theme of the conclave was "Partage D' Experience"
The speakers for the occasion were Mr. Saurabh Dayal and Mr. Rajat Tuli. The session was moderated by Ms. Cini Mohanty. The dignitaries officially began the conclave with the lighting of the ceremonial lamp.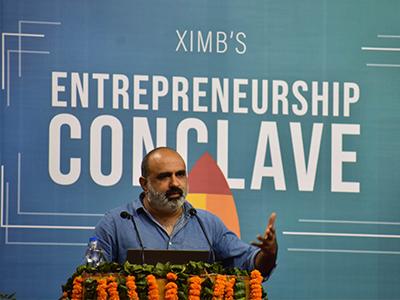 Cini Mohanty, Executive Officer of Confederation of Indian Industry, broke the ice by asking questions to the audience regarding their future prospective. She then introduced the topic and the speakers.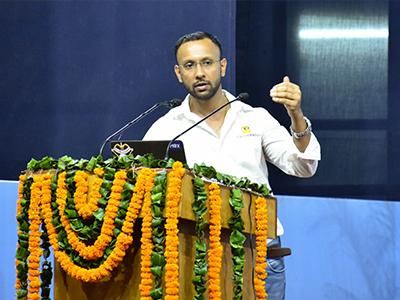 The first speaker, Saurabh Dayal, co-founder of ClearDekho.com, narrated his journey from the corporate world to the startups. He spoke about how he turned his failures into a big success by never giving up and being consistent in his efforts. One of his key advices is to have the right team with varied skill sets, who are willing to give their best. He concluded by saying "There should be a right marriage between the partner and the brand."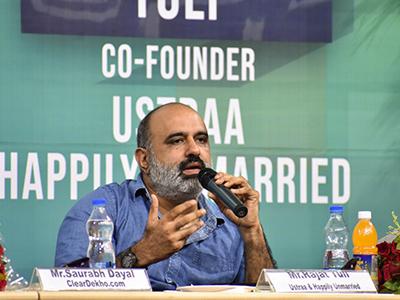 The second speaker, Mr. Rajat Tuli, co-founder of Happily Unmarried and Ustraa, spoke about how the evolution of the internet has broken the traditional barriers for startups in India. He emphasized on the importance of believing in your idea and having a strong brand and product. He concluded his talk by asking the audience to think big, to be honest, and to be innovative.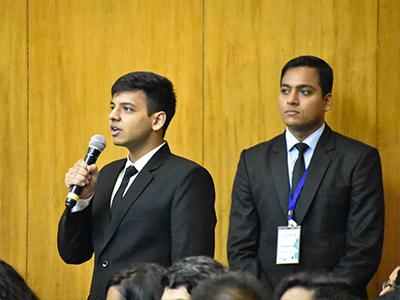 The session was followed by an interactive Q&A session. Ms. Cini Mohanty asked the speakers insightful questions regarding the startup industry, and then the house was open for further questions from the audience. Mr. Akash Agarwal, the student coordinator of X-SEED delivered the vote of thanks to all the dignitaries and concluded the event.
Stay informed, Stay ahead and stay inspired with MBA Rendezvous