'Be your own CEO so that market forces do not eclipse you'
- Dr. Sanjay Gupta, The Eli & Edythe L. Broad Dean, Broad College of Business, Michigan State University at MICA's 6th International Communication Management Conference (ICMC)
"Students have to be their own CEO so that market forces do not eclipse them and does not throw them of the job market", said Dr Sanjay Gupta, The Eli & Edythe L. Broad Dean, Broad College of Business, Michigan State University. Dr Sanjay Gupta delivered the keynote address at the inaugural ceremony of MICA's 6th International Communication Management Conference (ICMC) held on MICA campus in Ahmedabad. This year the Conference is being organised with the Broad College of Business, USA as the partner institute.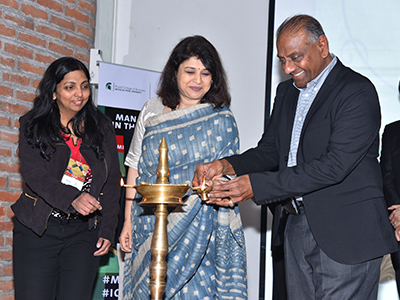 The 6th edition of ICMC 2020 was inaugurated on Thursday amidst dignitaries from Michigan State University, USA and research scholars.
As a precursor to the event, the conference hosted Young Scholars and Researchers Colloquium (YSRC) that aimed at providing a platform to doctoral candidates, young managers and practitioners from the industry as well as early career academics and postdoctoral candidates to present their research papers. YSRC was inaugurated by Dr Ajit Mishra, Director, Institute of Economic Growth, Government of India.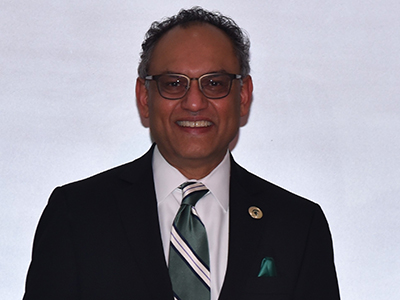 Dr Sanjay Gupta's keynote address focused on industry 4.0, which basically encapsulates the digital phenomena, and its impact on the employment market. There were lessons from it on how the business schools should prepare their students to succeed in their career paths.
Speaking about the digital phenomena, he said, "Digital disruption is going to have an impact on labour market. We need higher productivity to find well-paying jobs. We are now in an era where this digital revolution is blurring the lines between the physical, biological and digital spheres in ways that is making us believe that it is here to stay and is not temporary in nature"
Speaking about implications of industry 4.0, he said, "Volatility, uncertainty, complexity and ambiguity (VUCA) is the new normal. Also dealing with different generation: Gen Z, their expectations are very different and they spend three hours a day on an average on hand held devices. This generation is a 'do it yourself' generation. So we need to create an atmosphere where they can do things by themselves. STEM (Science, Technology, Engineering and Mathematics) is not everything. Humanity, ethics, creativity and imagination play a very significant role too. Cognitive skills, soft skills are more important than the content skills."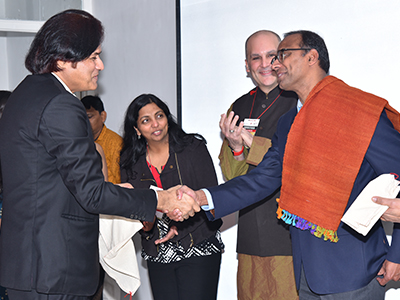 As part of the inauguration ceremony, there was a book launch titled 'Challenging Discriminatory Practices of Religious Socialisation among Adolescents', written by Prof. Manisha Pathak Shelat and Kiran Vinod Bhatia.
Prof Subrat Sarangi, Co-Chair of the Conference earlier welcomed the delegates. Speaking on the occasion, Dr. Shailendra Raj Mehta, President & Director, MICA said, "Great teaching is for local good, great research is for global good. Therefore having international conference on campus is an integral part of who we wish to be – that is leading knowledge creation and creating thought leadership. "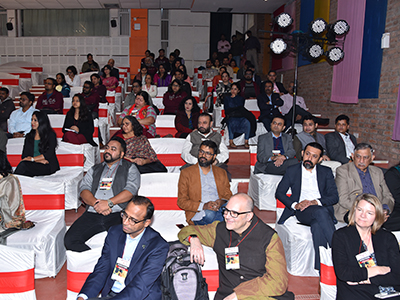 Dr Preeti Shroff, Dean, MICA said, "In a digitally enabled world, human connections and relationships are critical and as important as before. We all have to continue to strengthen human connect in a complex and uncertain world, and hopefully digital world will enable a better and humane world."
The director and dean of MICA felicitated the guests from Michigan State University which included Dr Sanjay Gupta, The Eli & Edythe L. Broad Dean, Broad College of Business, Dr Prabu David, Dean, College of Communication Arts & Sciences, Dr Jason Archer, Director, Strategic Communication MA, Dr Kjerstin Thorson, Associate Professor, Dept of Advertising and PR, College of Communication Arts & Sciences, MSU and Dr Anjana Susarla, Conference Co-chair and associate professor, Broad College of Business.
Stay informed, Stay ahead and stay inspired with MBA Rendezvous