The third-largest annual corporate and cultural fest in the nation, NEEV, is hosted by the Symbiosis Centre of Management and Human Resource Development. The extravaganza of NEEV 2022 was arranged on the 17th, 18th, and 19th of February, 2023. The fest witnessed intellectual business games along with an assortment of cultural events. Myriad of informal games was seen throughout the 3 days to keep the attendees engaged. While the 3 days were filled with a test of analytical and business skills, the evenings sparkled with sensational performances. The colourful and entertaining schedule of 32+ events and activities from the 40 B-schools drew almost 10,000 attendees.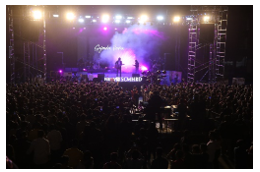 NEEV is an exemplary grandeur of diverse business associations and collaborations. NEEV 2022 engaged sponsorships from prominent brands and businesses like IDFC First Bank, Paycrunch, Britannia Pure Magic, and Relaxo. We are proud to collaborate with IDFC First Bank as our title sponsor for NEEV 2022! IDFC First Bank believes growth is real only when it is sustainable and serves the long-term interest of stakeholders. It aims to build a world-class bank in India, guided by ethics, and powered by technology, and to be a force for social good.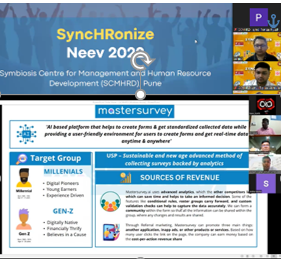 Augustus – the hunt for the best student manager and the flagship event of NEEV also ended on a high note with brilliant contenders, eminent dignitaries, our esteemed alumni, and faculty. An array of interesting and uniquely curated rounds was organized which assessed the abilities of participants in all the fields and brought their skills to light. The winner received the highest cash prize in NEEV and one of the most significant prizes offered at any business school.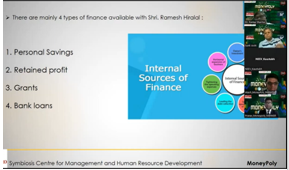 Atlantis Diaries – the celebrity talks show event saw prominent personalities including - Mrs. Mini Mathur, Mrs. Tannaz Irani, Mr. Aman Shrivastava, Mr. Deepak Niwas Hooda, Mrs. Saweety Boora. Students and the leaders of tomorrow gained valuable insights from the experiences shared by the stalwarts.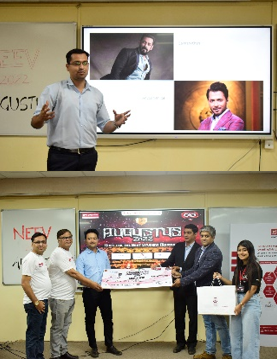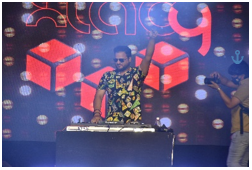 Verve: The ultimate dance face-off, Panache: The fashion show, and Battle of Symphony: The clash of bands dazzled the evenings with their artistic moves, style statements, and melodious aura. These lively events attracted participants and an audience from all around the country to provide a platform for contestants to showcase their exceptional skills.
The competitions were followed by stunning performances by artists like Gajendra Verma, DJ Xtacy, and RHT. An immense amount of footfall was attracted to experience these captivating spectacles.


Stay informed, Stay ahead and stay inspired with MBA Rendezvous.