A fertile environment for students
Student life at KSOM is high-spirited, adventurous, fun filled, a little pressurizing, but still enjoyable. Every morning for KSOM students comes with a fresh goal to work upon and a new idea to improve. The magnificently tall infrastructure and well-equipped classrooms give KSOM an edge over the competition. There are loads of presentations, assignments and surprise quizzes to keep students busy and active. While there is plenty of focus on academics, students are also encouraged to develop their extracurricular abilities. The various types of groups and clubs help students exhibit their true potential. 'Kolosseum,' KSOM's annual management festival becomes a testing ground for students to display their leadership, multi-tasking, coordination and teamwork abilities.
35 acres Campus Area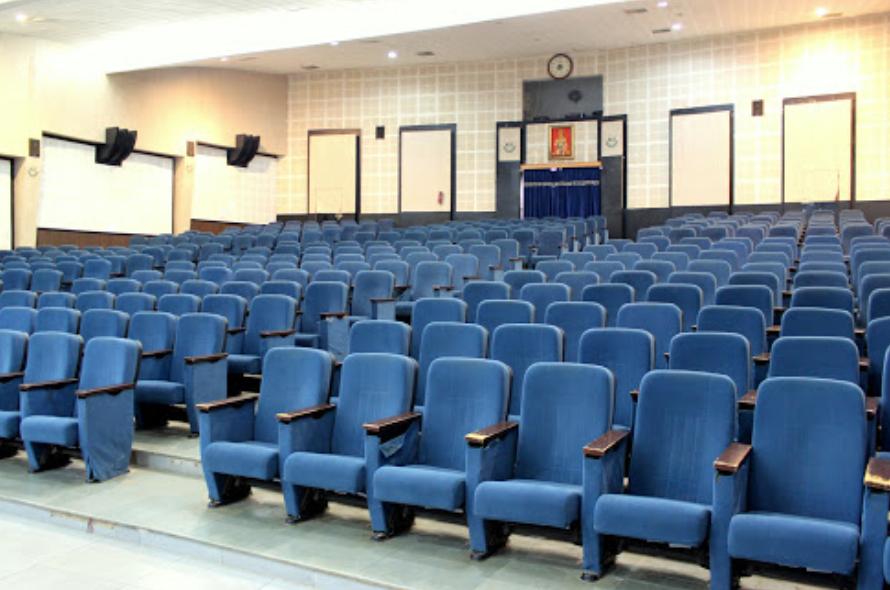 500 Seater Auditorium
Everything that is done in KSOM is based on the following vision:
To create an advanced centre of professional learning of international standards where knowledge and excellence shall be relentlessly pursued, unfettered by the barriers of nationality, language, cultural plurality and religion.
The mission of the school is to impart quality education with a global perspective. All management students are encouraged to inculcate leadership qualities with a futuristic vision. The institute encourages and supports creative abilities of students, urging them to cultivate the habit of continuous learning. There is equal amount of focus on healthy practices, morality and ethics in the professional life.
The vision and mission of KSOM goes a long way in helping cultivate future marketing leaders of the country. Being one of the oldest private business schools in India, many of the KSOM students have excelled in their respective fields and have gone on to assume senior management positions in reputed organisations, head big companies or have started their own successful ventures.