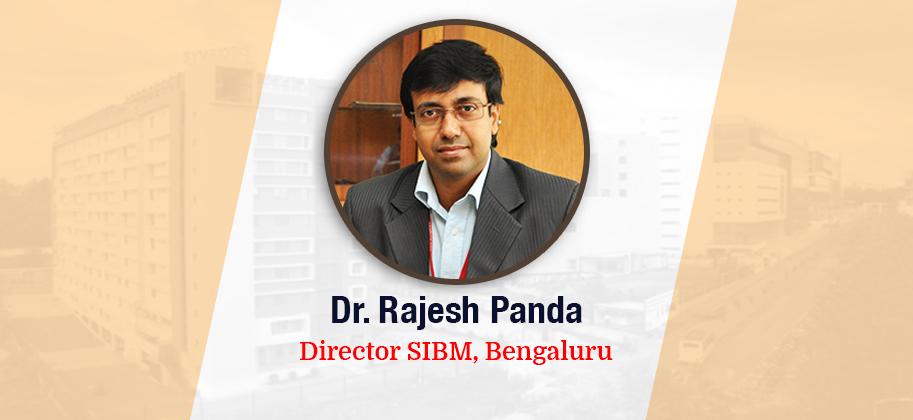 Rendezvous with Dr. Rajesh Panda
Words of wisdom by young, enthusiastic, and experienced academicians help motivate MBA aspirants in the right direction. MBA Rendezvous recently got an opportunity to connect with Dr. Rajesh Panda, Director, Symbiosis Institute of Business Management, Bengaluru. He talked about the following aspects
Views on present management education

Economic VUCA scenario impacting MBA graduates

Employability of MBA graduates

Role of B-schools

Idea of a new age MBA

SIBM's pedagogical evolution & academic philosophy
About Dr. Rajesh Panda
Distinguished IIM-A alumnus with a Master's degree in Economics and a Ph.D. degree in Retailing

Served as Deputy Director in SIBM Pune and Product Manager in CFL Secunderabad

Adjunct Faculty with School of International Business and Entrepreneurship, Steinbeis University, Berlin

Visiting faculty at IIM Ranchi

Member of the 'Planning and Monitoring Board' and 'Academic Council' of Symbiosis International Deemed University

Awarded the Best professor in Marketing by National Educational Leadership Awards in 2014

Eminent speaker at various industry and academic conferences held in India and abroad

Vast experience in corporate training, research and consulting

Audited the Harvard Business School GLOCOL Programme in 2015 on invitation from Harvard University, Boston, USA

To his credit

More than 25 peer-reviewed publications in national and international journals

4 case studies with Ivey Publishing, Canada and Harvard Business School Publishing, USA.
Views on Present Management Education System Scenario
With thousands of B-schools that have mushroomed in India, only eighty to hundred can be categorized in the top category because they have:
Well-equipped infrastructure

Qualified & experienced faculty members

Rigorous selection & admission process

A better understanding of the current industry requirements

A Fair idea about the student's capabilities who apply to them

A comprehensive curriculum which is industry-oriented
The remaining bunch of B-schools do not contribute much to the management fraternity as they are not able to create 'employable' B-School graduates. They have:
Inadequate infrastructure facilities

Lack of good and experienced faculty

Mediocre quality of education

Minimal industry exposure

Poor placement scenario
Getting a degree from such an institute is not only futile, but the money spent on an MBA degree also has an extremely low and slow ROI.
Opinion on VUCA Scenario
Uncertainty and change have always been a constant, and they are at an all-time high right now. So rather than waiting for the transition to come about, we must brace ourselves to learn and adapt simultaneously. This applies to all - employees, employer, and academic institutes. Our learning curve needs to be steeper so that we are not left behind when technology takes over.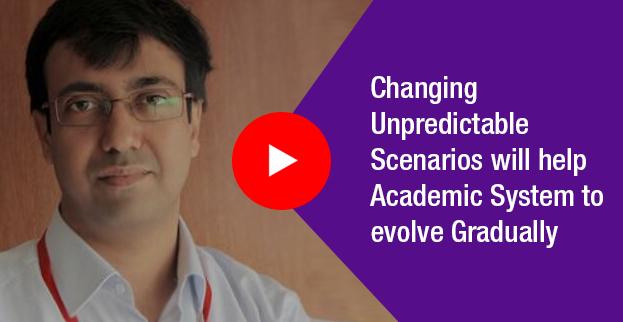 The New Age MBA
Until now, we have always looked at MBA – Marketing, Finance, HR, Operations and IT & Systems. Now when we talk about Industry 4.0, technology, and analytics in the MBA curriculum have become critical. We can no longer rely on the long-cherished laws of business, i.e., how to do business with marketing, finance, operations or HR. If today technology and analytics are not integrated into the MBA curriculum, we will be creating half-baked management professionals who would find it difficult to cope up in an organization or industry set-up.
Industry Expectations V/S B-School's Challenges
Expectations: The industry today expects students to come with a strong base that helps develop sectoral knowledge and get integrated into the organization smoothly. While this may be slightly unjustified, B-schools can still play a critical role. Students are already trained in aspects like FMCG, FMCD, B2B, IT & Consulting. However, B-schools must provide the students with a strong foundation of sectoral knowledge as well. They should be taught about various aspects of management like marketing along with analytics and statistics etc.
Challenge: The biggest challenge in doing so is the lack of trained faculty members. The capability of faculty should enhance simultaneously, and they should be skilled enough to design and teach a curriculum that is evolving and industry-centric.
Employability V/S Being Employable
The B-school curriculum should be equipped to tackle the present employment scenario. The curriculum should not only talk about business but focus on business that is driven by data, analytics, and technology and business that can be disrupted by technology. Concurrently, for a student to be employable, they should understand how technology can disrupt business, shape business and the changes that have taken place in the last ten to fifteen years to remain relevant to a particular industry.
The X-Factor
To rule the roost, MBA aspirants should have an X-factor which is a combination of below qualities:
Be techno-managers
Possess great intuition which tells you what to do
Have excellent number skills, which helps you understand the business situation.
People's skills – As you climb up the ladder, it takes center stage.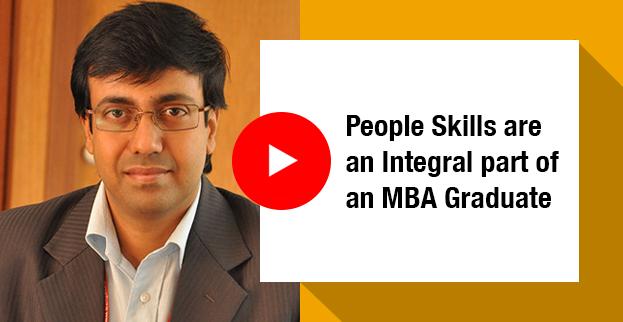 With these qualities, students can not only sharpen their analytical skills but become better decision-makers, people's leader, and scale up in a corporate career by being relevant and in demand.
Future of MBA Education
The future of quality MBA education will not be a typical & traditional MBA education. It would be an MBA curriculum which is well integrated with technology and analytics without losing focus on the main functional areas.
In terms of delivery model, we could be witnessing technology disrupting education delivery very soon. In a decade or so we may just be left with top twenty to thirty B-schools and the remaining education scene may completely move online. I reckon a robust technological educational platform similar to Amazon could replace the thousands of B-schools in India. A platform for education delivery which connects students, faculty, and corporates and which creates a backlink and engages with (top) universities to award degrees might emerge. It could be one of the IIMs or Symbiosis or Google or IBM or a maiden player bringing about this change. The shift to an "online university" would break all traditional (brick & mortar style education) and geographical barriers. This could be 'Education 4.0'.
SIBM Bangalore's Pedagogy
SIBM Bangalore works tirelessly to evolve the curriculum and pedagogy, which is industry relevant and experiential. We follow case-driven and simulation-driven pedagogy. The salient features are: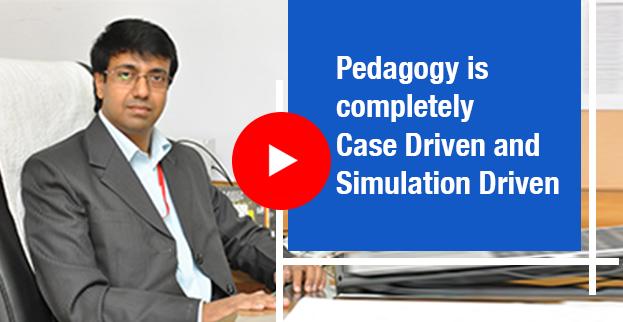 Students have access to Harvard Business School case-studies and HBS associate cases.

The faculty at SIBM Bangalore is well-trained and equipped in case-method teaching.

There is a perfect use of technology to create interactive material in the form of videos.

The content is created using different software available online and uploaded on SIBM's Learning Management System.

The videos are integrated with quizzes, and students get to understand concepts and answer related questions.

The students are expected to come prepared to the classroom where these cases are discussed.
Students today are smart, knowledgeable, and curious. They want something beyond the traditional 'stand on the dais' mode of teaching, and SIBM Bangalore provides the perfect platform to fuel that fire within them.
SIBM Bangalore's Academic Philosophy
SIBM Bangalore's academic philosophy is SEAT:
Sustainability – We ensure our students imbibe the culture of sustainability which is – ecological sustainability, social sustainability, and economic sustainability.
Ethics – We ensure our students understand the difference in what is legal, moral, and ethical. We work towards creating ethical managers, which will enable them to have a sustainable career in the long-run.
Analytics – Analytics is an integral part of our MBA curriculum. With the help of data, numbers and analytics, the students understand the scenarios better and become better decision-makers.
Technology – Use of technology helps SIBM Bangalore provide a better and advanced platform for students to learn and gain experience.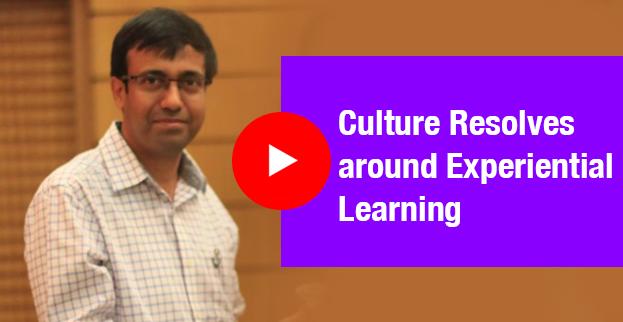 To Learn more from Dr. Rajesh Panda Visit Here
Stay informed, Stay ahead and stay inspired with MBA Rendezvous