Institute of Rural Management Anand (IRMA) placement week was held during December 02-09, 2019. This year the total batch size was 234 students, out of which 228 students registered for the campus placements (one student was a sponsored candidate, and five students opted out of the campus placements).
Despite the recent deceleration in the economy and the fact that PGDRM 39 was the largest batch ever, IRMA placements were highly successful. Twenty-seven students were placed through Pre-Placement Offers (PPOs), and 192 students were placed through the campus placement process. We received 303 job offers from 106 organizations. We have 9 students waiting to be placed yet as they have refused to accept offers below Rs. 6 lakhs per annum. The placements office continues to provide them job assistance on a roll-on basis. We have lined up a few more organizations in the coming weeks for them.
The average salary offered by the business sector organizations stands at 11.29 lakhs per annum and that for the development sector organizations (NGOs, Cooperatives, and Government Development Agencies) stands at 10.44 lakhs per. The median salary stands at Rs. 10.63 lakhs per annum. The maximum salary for the batch stands at Rs. 52.00 lakhs per annum, and the minimum salary stands at Rs. 4.80 lakhs per annum offered by an NGO which was consciously chosen by the student. Many students at IRMA consciously choose development sector orgnizations which contributes to a lower average salary. Despite that, a plethora of orgainzations with the highest of packages continue to visit IRMA. the presence of A total of 34 students took up offers made by NGOs, development agencies, and CSR foundations. Organizations such as Vedanta Foundation, Caspian, BAIF Development Research Foundation, TVS-Srinivasan Service Trust, Government of Telangana (Dept of Panchayati Raj & Rural Development), Madhya Pradesh State Rural Livelihoods Mission, Mahatma Gandhi National Council of Rural Education, BASIX, etc., recruited through the campus placements.
The Gujarat Co-operative Milk Marketing Federation (Amul) was the largest recruiter this year, and Mother Dairy was the second-largest recruiter this year. Multinational and national agribusiness corporations such as Tolaram, ITC Agribusiness Division, ADM Agro, Seedworks, Adani Wilmar, Emami Agrotech, etc., participated in the placements. From the FMCG and Retail sector, Reliance Retails, Future Group, Metro Cash & Carry, Ninjacart, etc., recruited from IRMA. Banking, finance, and insurance companies such as ICICI Bank, IDFC First Bank, Axis Bank, Fullerton, Vivriti Capital, ICICI Prudential, Bharati AXA, Reliance General Insurance, and several small finance banks recruited from the campus this year.
Applciations to IRMA's flagship PGDRM close on 15th January, 2020.
Click on https://bit.ly/37OMc2R to complete/start your application!
PGDRM 39 Job Placement Summary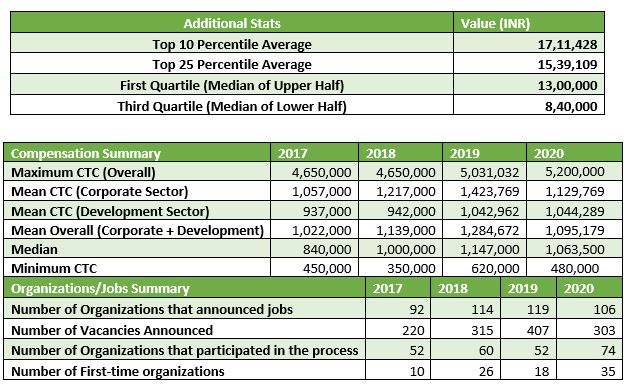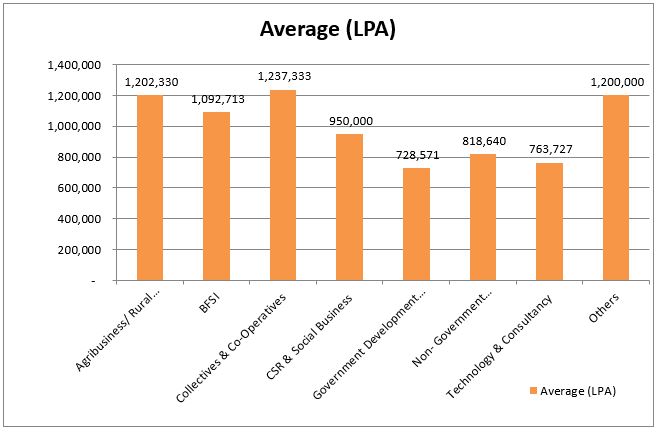 Stay informed, Stay ahead and stay inspired with MBA Rendezvous