With an impeccable record of more than 35 years in management education, BIMTECH proudly carries the BIRLA legacy forward. The trust and goodwill that the BIRLA Group has accumulated in the Indian society is reflected in the ethos of Birla Institute of Management Technology too. BIMTECH is founded on the values of ethics, integrity, sustainability, transparency and entrepreneurship.
Application Ends on 2nd December,2022
BIMTECH Credo
At BIMTECH, the emphasis is on "Excellence with Values."
BIMTECH emphasis on the overall development of its students, including academic, social and personal development.
BIMTECH aims to equip and train students to overcome challenges and thrive in a complex world.
BIMTECH students must be able to fulfil the responsibility towards their own self and towards the society.
BIMTECH Nurtures Business Leaders
The curriculum incorporates regular sessions with industry experts and mentors to inspire students and help them chart their own path.
BIMTECH students have a strong grip on fundamentals of theory as well as industry practices.
Like true leaders, students of BIMTECH are expected to abide the Honour Code of the institute. They pledge to act with honesty and integrity and respect people.
BIMTECH follows a rigorous curriculum, designed to extract the best out of the student.
Continuous evaluation at BIMTECH through Quizzes, Graded Assignments, Case Studies, Presentations, Mid-Term Tests and regular feedback ensure that the students keep working hard and the learning process is effective.
The teaching method used at BIMTECH is well thought-out and focusses on giving students self-practice and practice. Simulation, Role Play and Management Games make learning an enjoyable and enriching experience for students.
BIMTECH fosters Entrepreneurial Spirit
BIMTECH's focus is solely on instilling and encouraging entrepreneurial spirit in its students.
Various student clubs at BIMTECH revolve around business and management. For example,
Bizmark-Marketing Club
E-Cell BIMTECH-Entrepreneurial Cell
Eco Chamber-Economics Club
FinWiz-Financial Club
Inmos BIMTECH-Insurance Club
For all PGDM students, monthly business online quiz is conducted to keep them up to date.
Industry experts are invited to the campus to interact and train students. Almost 20% of the course in every subject of all PDGM courses is covered by experts.
As part of the pedagogy, Harvard and Ivey Cases are used extensively.
Students of BIMTECH are given experience in handling different business situations and actually run an organization albeit virtually. Students have access to different simulations such as Harvard Business Publishing Education, Capstone and Markstrat.
Students are also trained in emerging domains such as Blockchain, Digital HRM, Tableau, and Power BI.
All PGDM courses include courses on leadership, enterprise lab and personal branding to help students in their journey to become successful business managers.
Application Ends on 2nd December,2022
BIMTECH Placements
BIMTECH Placement record shows that big corporate houses believe in the young entrepreneurs and managers that the institute nurtures.
| | |
| --- | --- |
| | Batch 2022 |
| Average Salary | INR 9.38 lakhs |
| Top 50 students | INR 12.30 Lakhs |
| Top 100 students | INR 11.65 Lakhs |
| Top 200 students | INR 10.60 Lakhs |
Top companies have shown faith in the students of BIMTECH and have trusted them for being leaders with values and entrepreneurial spirit. Some of them are: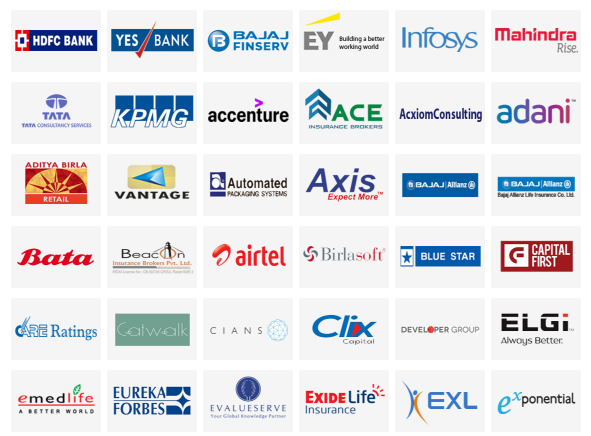 BIMTECH students are taught and trained to become professional business managers and entrepreneurs, while being rooted in values and integrity. They go on to make a mark in the industry and remain conscious of their environment and society as well.
Stay informed, Stay ahead and Stay inspired with MBA Rendezvous.