A good Business School is distinguished by the quality of its curriculum and the practical exposure it gives to its students. Experiential learning is a big part of postgraduate studies, as the advantage of hands-on, practical education grounded in real-life situations has never been felt before so strongly. It is on these grounds that the Goa Institute of Management is valued and trusted by aspirants. It nurtures leadership through experiential learning.
Admission Via Achiever's Round 2022 Closes Today
Immersive Curriculum
The curriculum at GIM has been designed keeping in mind the goals of experiential learning. It strikes a balance between theory and practice and provides ample scope for students to carry out research and reflect on real issues.
The highlights of the curriculum are:
It comprises 6 terms and blends theory and practice.
It promotes greater participation in the class from students.
It promotes teamwork in students, as they learn from each other through group learning and projects.
Case studies are a major source of stimulating thoughts in students and promote debates and discussions.
It incorporates extensive fieldwork to expose students to real-life problems.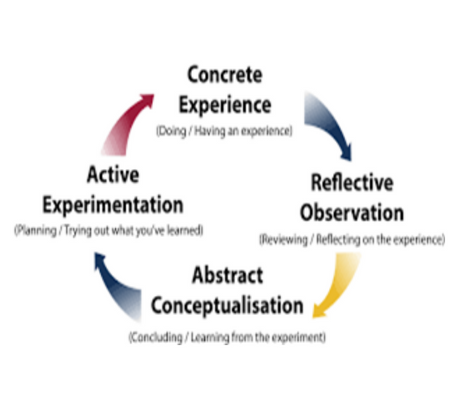 Innovative Approaches
At GIM, an intensive approach is central to the pedagogy adopted. The aim is to give a holistic experience to students through
Case Studies
Simulated Games
Group Seminars
Laboratory exercises
Nurturing Leadership through Experiential Learning
GIM nurtures leadership qualities in students through various programmes. It allows students to observe, understand, analyse and solve real management issues. Some of the programmes run by GIM are:
This Project instils sensitivity in students for their surroundings and makes them aware of their social responsibility, as future business leaders. This course has two components:
3 credit experiential project with partner organisations such as banks, NGOs etc.
1 credit classroom learning experience
Summer Internship Programme
This is a mandatory feature of the PGDM courses offered by GIM.
Students take up live projects with corporates, to reflect upon various organisational problems.
Students get first hand encounter of how an organisation runs and the everyday challenges it faces. They can relate the theory done in the classroom with the practical world.
Student Exchange Programme
GIM offers a cross-cultural learning environment to students.
Through this programmes, GIM students can spend summer school or full term experiencing a foreign institute and can play host to foreign students when they come to GIM for their exchange.
Through this programme, students gain a global outlook and also enhance their social skills.
International Consulting Bootcamp
This is a collaboration between University of Antwerp and GIM.
Students from both institutes work together on live projects in Goa.
It offers a unique learning experience to students. They partner with their foreign peers and carry out intensive research and dialogue.
Successful Programme at GIM
That GIM offers the best curriculum and learning experience is clear from the following facts:
It boasts of a rich pool of 6000+ alumni, leading successful professional lives in their chosen fields.
It boasts of 100% placement record.
It is one of the top 15 B-schools in India.
Its placement record for PGDM Batch 2023 speaks for itself. The Highest International CTC is 60.4 LPA and the Highest Domestic CTC is 55 LPA and the average CTC stands at INR 14.87 LPA.
This reflects the effectiveness of the curriculum offered by GIM. It distinguishes itself from its competitors by providing a holistic and rigorous curriculum driven by experiential learning, which brings out the best in students.
Stay informed, Stay ahead and Stay inspired with MBA Rendezvous.