With nine campuses across India, IBS has built a brand that students trust. The infrastructure, campus environment, faculty expertise, exposure that IBS provides makes it a popular choice for aspirants looking to pursue their post-graduation. It is, therefore, in the interest of the aspirants to know about the program that they will study in IBS in detail.
MBA Program
The flagship program offered by IBS is the two-year MBA Program that lays a strong foundation of students in business and management and prepares them for successful professional lives ahead.
Aim- The MBA Program at IBS is designed to provide students exposure to the skills needed by the students to turn into professionals and specialists, who can integrate across functional areas in an organization.
Program Outcomes- The MBA Program at IBS has clearly defined outcomes, which help students measure their progress at the end of the course. The outcomes also lay down the direction in which the course shall progress.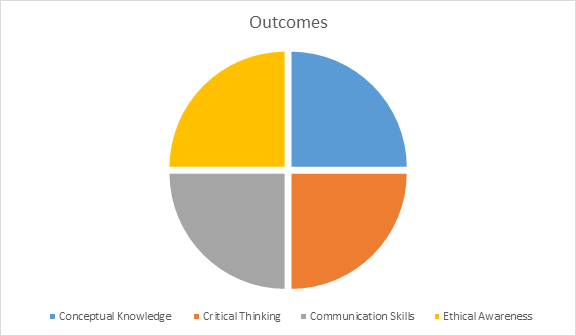 Conceptual Knowledge- The course will help students understand theoretical concepts and their execution in the practical world.
Critical Thinking- The course will help students think through problems creatively.
Communication Skills- The course will help students learn the art of professional communication and make effective business presentations and documents.
Ethical Awareness
The course will train students to acknowledge and work with people from diverse backgrounds.
The course will train students to work under pressure.
Pedagogy at IBS-A different approach
Students are taught through the concept of Syndicated Learning Programme (SLP).
SLP involves classroom sessions, Group Discussions, Mock Tests and Interviews.
Soft skill training and domain knowledge are integral components of SLP.
SLP prepares students for campus placements.
MBA Structure
The Program comprises 30 courses.
The two-year program is spread across four semesters.
Summer Internship Program is an integral component of the MBA Program. It trains students and helps them prepare for future professional roles.
Apply for MBA/PGPM 2024
MBA Course Details
The rigorous curriculum adopted by IBS includes an exhaustive list of subjects for students to study. Along with the mandatory subjects, students get to choose a number of elective courses. Some of the subjects students study during the Program are:
Mandatory Subjects

-Accounting for Managers

-Business History

-Business Analytics-I&II

-Financial Management-I&II

-Managerial Economics

-Career Management

-Human Resource Management

-Legal Environment of Business

-Macroeconomics

-Business Strategy

-Business Ethics and Corporate Governance

-Operations Management

-Information Systems for Managers

-Business Communication
Elective Courses

Finance

-Financial Analytics

-Insurance Analytics

-Banking and Financial Services Analytics

-Global Capital Markets

-Banking Management

-Investment Banking

-Security Analysis

-Mergers and Acquisitions

-International Banking

-Health Insurance

HR

-HR Analytics

-HR Planning

-Global HRM

-Managing Knowledge Workers

-Training and Development

-Managerial Psychology

-Corporate Communication

-Leadership Skills and Change Management

Marketing

-Marketing Research

-Digital Marketing

-B2B Marketing

-Services Marketing

-Marketing Analytics

-Consumer Behaviour

-Retail Management

-Managing the Family Business

-Entrepreneurial Development

-Brand Management

OP IT

-Business Analysis

-Healthcare Analytics

-Supply Chain Analytics

-Project Management

-Supply Chain Management

-Business Modelling and Simulation
Executive MBA Program
A special course is offered by IBS institutes, designed for working executives with a minimum of two years of experience at the supervisory/managerial level. It provides flexibility to working professionals to pursue their studies without quitting their jobs.
The Program comprises 21 courses and two business projects.
The courses are spread over seven terms.
The duration of the Program is 21 months, each of the seven terms being three months long.
The aspirants are shortlisted for the selection process on the basis of their academic qualifications and work experience.
IBS institutes offer all the facilities the students need in order to pursue their courses and excel in it. The post-graduation program offered by IBS has a balanced approach between theory and practical. It trains students rigorously in business education and provides ample opportunities for them to grow into successful business leaders.
Stay informed, Stay ahead and Stay inspired with MBA Rendezvous.