The Executive PGDM-BM Program at MDI Gurgaon is a specially curated program for working professionals to upgrade as professional leaders and excel in the rapidly changing business environment. MDI Gurgaon is credited with pioneering this program, as a full time residential program to cater to the needs of experienced professionals in the country, looking to build on their professional knowledge.
PGDM-BM Program Application closes on 10th April
Why choose Executive PGDM-BM?
Executive PGDM-BM provides an impetus to your career and helps you meet your long-term professional goals. You are an ideal candidate for the program if you are looking to:
Add to the repertoire of your skillsets.
Upgrade your knowledge.
Keep abreast with the changes happening in the rapidly changing business environment.
Align your path with your long-term goals.
Grow in your career.
Take up higher professional responsibilities.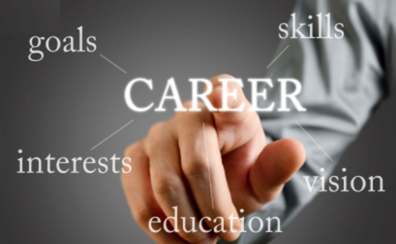 What does Executive PGDM-BM from MDI Gurgaon offer?
An 18-month full-time residential program.
Attractive Placement Opportunities. For instance, for the 2021-23 batch, the Highest CTC was INR 43.92 LPA and the Average CTC was INR 24.46 LPA.
Global exposure through International Immersion.
A two-week National Immersion module and experiential learning module on leadership competency development.
Strong and active alumni network with 9000+ members working across 45 countries.
Constant guidance and support along with career counselling through a strong Mentee Programme.
Option for dual specialisations.
Integrative capstone simulation for comprehensive understanding of business.
Regular interaction with industry experts.
A rigorous and holistic curriculum, which includes case studies, simulations, lectures, seminars, field visits, role plays etc.
Continuous evaluation.
Executive PGDM-BM Eligibility
1. Candidates with 50% marks or more in classes X and XII.
2. Additionally, candidates must have a Bachelor's degree with 50% or more in any discipline from a recognised university.
3. Candidates must have five years of executive work experience post qualification.
4. Candidates must also have a valid CAT/GMAT/XAT score. These scores are considered valid for 1 year from the date of result declaration (CAT and XAT), 5 years from the date of the test (GMAT).
Executive PGDM-BM Selection Process
Academic Score
Work Experience
CAT/GMAT/XAT
Personal Interview
Types of Courses offered
MDI Gurgaon offers two types of courses.
1.Core
2.Electives
CORE

ELECTIVES

Core courses cover all aspects of Management and lay a strong foundation.

Elective courses give students a wide choice and exposure to various allied subjects.

They are mandatory for students to study.

They are optional, based on the student's specializations of interest.

They are 32 in number.

They are 11 in number.

Some of the Core Courses include:

| | |
| --- | --- |
| Business Communication | Marketing Planning |
| Micro Economics | Organisational Behaviour |
| Human Resource Management | Operations Management |
| Organisational Design and Change | Quantitative Techniques in Management |
| Accounting for Business Decision Making | Management Information Systems |

Some of the Elective Courses available include:

| | |
| --- | --- |
| Behavioural Economics | Foreign Direct Investment |
| Financial Risk Management | Corporate Tax Planning |
| Fintech | Data Analytics |
| Marketing of Services | Consumer Behaviour |
| Project Management | HR Analytics |
| Corporate Governance | Mergers and Acquisitions |
| Negotiation Skills | Supply Chain Management |
| Rural Management | Corporate Tax Planning |
Placement Partners of MDI Gurgaon
Every year MDI Gurgaon collaborates with a number of renowned national and international organisations to provide students the best placement opportunities. Students of PGDM-BM are offered leadership roles such as Product Manager, Senior Consultant, Manager, Principal Business Consulting, Functional Lead in Sales and Marketing and the like. Some of the major recruiters that hire PGDM-BM students from MDI Gurgaon are:
| | | |
| --- | --- | --- |
| Jio | Accenture | Deloitte |
| TCS | Infosys | Barclays |
| Hero | Trident Group | Authbridge |
| Ninjacart | HSBC | Cognizant |
Established in 1972, MDI Gurgaon is one of the oldest institutes to offer the Executive PGDM-BM Program to students. This Program was launched in 1987 as Post Graduate Diploma in Management (National Management Programme)- PGDM (NMP). Since then, 35 batches of skilled professionals have joined the industry and have added to the glory of the institute through their accomplishments. It continues to be an extremely successful programme.
Stay informed, Stay ahead and Stay inspired with MBA Rendezvous.