IFMR Graduate School of Business, Krea University is one of the leading management institutes in India. Since its inception in 1970, IFMR Graduate School of Business has proved to be one of its own kinds. With an innovative curriculum designed for the holistic development of the students, it has proved to be pioneer in the industry.
The MBA program at IFMR GSB has been designed to challenge and nurture the students' ability to apply their learning in simulated and real conditions and prove themselves as global leaders in the field of management. The course is a blend of both theoretical knowledge and practical exposure making the students market ready from the very beginning.
The success of IFMR GSB, Krea University is counted on its 4 USPs:

Able Faculty
The faculty team of IFMR GSB is a balanced mixture of academic diligence and corporate excellence and experience. This helps the students at IFMR GSB to grasp both knowledge and success stories from the legends themselves. Apart from the full-time faculty team of IFMR GSB, a group of experienced professionals from different domains of the industry are invited for special lectures and classes.
This gentle approach to pedagogy combines all different kinds of learning methods starting from fieldwork, case studies, and assignments to traditional learning of concepts and theory, all of which is very comprehensively designed by the faculty team at IFMR GSB.

Beautiful Campus
Nestled in Sri City of Andhra Pradesh, on a 40 acre fully residential green and peaceful campus, students at IFMR GSB consider this as their home away from home. Campus life at KREA University brings together the students from different corners of the world under one roof.
IFMR GSB gives a lot of opportunities to explore beyond curriculum. There are various clubs and committees for the students, namely:
Abhyudaya (Annual Fest Committee)
Arthasabha (Finance Committee)
B-Sportive (Sports Committee)
EDGE (Consulting Committee)
Laasya is the Cultural Committee
Markeholic is the Marketing Committee
Placecom is the Placement Committee
Samarthan (Service to society Committee)
Sanchalan is (Operations & IT Committee)
Synergyis ( HR Committee)
"All work, no play makes Jack a dull boy". IFMR GSB truly believes that sports are also very crucial factor in development. Students have access to different sport activities such as badminton, basketball, cricket, football, athletics etc. Fully fledged courts and grounds are dedicated to each of these sports.
The library at Krea University to an ocean of books to dive in. The H.T. Parekh Library at KREA has a humongous collection of over 30,000 books on various aspects of Management, Social Sciences, Literature, General Awareness and much more. Apart from hardcopies, there is a huge database that comprises on several online publications and journals on various topics of the world.

Campus Placement
IFMR GSB has always shown tremendous placement records. Top companies are invited for campus recruiter every year.
The placement highlights (2018-20) -
Highest CTC - 13.60 LPA
Average CTC - 9.37 LPA
Top 50% Average - 10.80 LPA
Top 25% Average - 11.80 LPA
Some of the key recruiters (Industry Wise) -
BFSI- HDFC Bank, ICICI Prudential, IDFC First Bank, Standard Chartered, Royal Bank of Scotland, CITI and many more
Consulting - KPMG, Deloitte USI, Ernst & Young and many more.
IT/ITES - Accenture, Infosys, HCL Technologies, Temenos, Wipro and many more
Others (Energy, FMCD, E-Commerce, Media) - Double Down, Nielsen, Philips and many more.

Dynamic Curriculum
The curriculum of IFMR GSB, Krea University is an outcome of benchmarking against the best in the world. The curriculum at IFMR GSB follows a very innovative format – 'Inter Woven Learning'
These interwoven courses are co-taught by faculty members of IFMR GSB and professionals from multiple disciplines of the industry.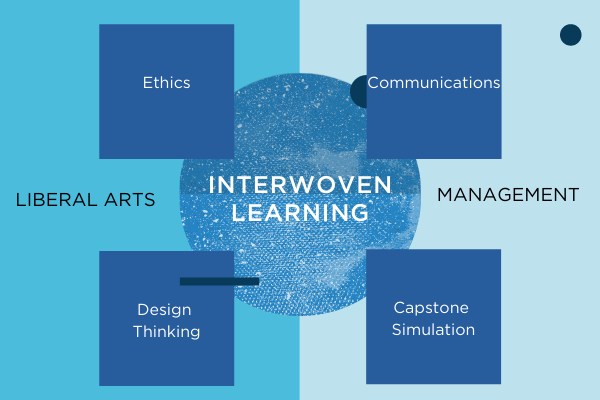 IFMR GSB also has a summer internship of 2 months at the end of the first year. The project is carried under the supervision of faculty members and industry managers. This helps the students to gain a practical exposure and experience while working on the project. The marks obtained in this summer internship is counted for overall CGPA.
IFMR Graduate School of Business, Krea University is one of the premier management institutes in India. If the above USPs excite you, apply now! for MBA 2021-23.
MBA Rendezvous wishes you all the best for future endeavours.