In a scintillating finish, Birla Institute of Management Technology ( BIMTECH), Greater Noida, won the NHRD Award in the 10th HR Showcase 2021 event. This award was won in the category of 'Best Innovative Practices & Institutions in Academia'. BIMTECH, led by Dr Chaturvedi, is one of the best management colleges in northern India, renowned for creating leadership in business management.
The National HRD Network (NHRDN) is committed to the development of human resources through education, training, research and experience sharing. Established over three decades ago, NHRDN is an autonomous, not-for-profit, professionally managed organization, playing a catalyst role in grooming Leaders for Tomorrow. It has over 13000 members representing multinationals, public and private organizations including Government, MSME and NGOs spread across 30 Chapters in India, and serves as a reference point for HR Professionals in Indian Industry. Under the leadership of Mr Dhananjay Singh, Director- General of NHRDN, the network has grown by leaps and bounds.
HR Showcase is the Signature event of the NHRD Bangalore Chapter, which is held annually. The HR Showcase is a unique trade show style event for Corporate, Startups, Academia & NGO's to present their most impactful practices, products & initiatives. It is a platform for everyone to learn about HR practices in other organization, network with peers and compete for the coveted Grand HR Showcase awards.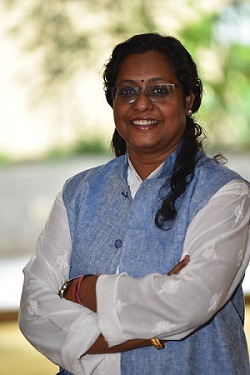 Dr Abha Rishi, represented BIMTECH for showcasing 'Sambhav'- a project which has been created for enhancing entrepreneurship among persons with disabilities (PWD), often called the 'invisible people'. 14 such persons were part of the pilot project, which was run in collaboration with Atal Incubation Centre- BIMTECH and LinkedIn Local. The first cohort also presented in front of a panel of angel investors and had many partners like LinkedIn Local and was supported by the BIMTECH faculty and students.
Stay informed, Stay ahead and Stay inspired with MBA Rendezvous