IIM Kashipur successfully hosted the first edition of Chakravyuh- an Exclusive Inter-IIM Sports Tournament for the IIMs in North India. This event acted as a platform for the students to showcase their sporting talent and laid a foundation for strengthening the relations among IIMs. The first edition of Chakravyuh featured sports such as Futsal, Volleyball, Basketball(M&W), Lawn Tennis, Table Tennis(M&W), Badminton(M&W), Chess, Carrom, Cricket, and Frisbee.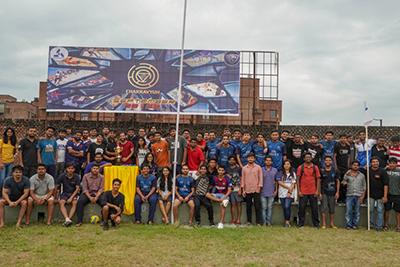 Chakravyuh 1.0 was inaugurated on 28th September 2019 with teams from IIM Sirmaur, IIM Rohtak and IIM Kashipur locking their horns to emerge as the best IIM in the North in field of Sports. The day started with the Chess event, where IIM Rohtak took the lead followed by IIM Kashipur and IIM Sirmaur. This was followed by Women's Table Tennis, Men's Table Tennis and Men's Badminton, IIM Kashipur dominated in all three. IIM Rohtak got back in the race with back to back wins in Men's and Women's Basketball. But IIM Kashipur got the better of the other two IIMs in all the remaining events that included- Lawn Tennis, Futsal, Carom, Women's Badminton and Volleyball.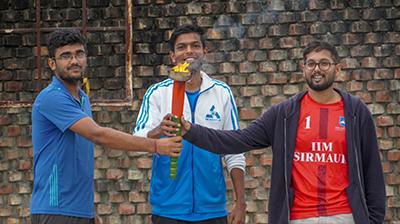 There were other events like Cricket and Frisbee, which were washed out due to rain. As the final table stands, IIM Kashipur came out to be on top, followed by IIM Rohtak and IIM Sirmaur.
The event offered an opportunity for the students to showcase their sporting skills and fostered in them the spirit of sportsmanship and unity.
Stay informed, Stay ahead and stay inspired with MBA Rendezvous