Dr. Hari Krishna Maram, Chairman Vision Digital India received most prestigious World Peace Humanity Services Award from world popular Sri Mahayogi Pilot Baba, Yogamata Keiko Aikawa and other dignitaries from across the world of Mahayog Foundation on Sunday, 4th August at Vigyan Bhavan, New Delhi for Digital Transformation through Vision Digital India providing digital skills and creating employment opportunities to youth.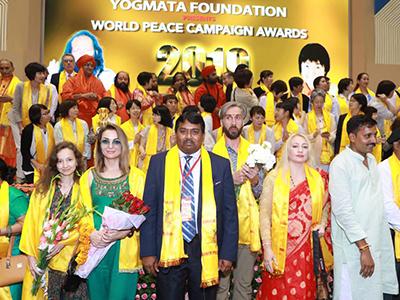 Dr.Hari Krishna Maram is the Digital Brand Ambassador & Chairman and Founder -CEO of Imperial College Bangalore. His work in the field of Management and Management Education spans over 24 years. Dr Maram served as the Governing Council Member at AIMA (All India Management Association). He was also the Vice President at AIMS (Association of Indian Management Schools). Additionally, he was Hon Secretary-BMA (Bangalore Management Association), Treasurer -Education Promotion Society for India South, Executive Board Member at NIPM. Chairperson - Higher Education Forum –Karnataka. His efforts in management education have been recognized on numerous occasions by the Government of India. He is part of UGC Committee. Dr.Marm is Advisory Board Member in leading organizations.

In the field of management, Dr Maram has published a wide variety and large number of books, research papers, and travelled extensively to over 40 countries to get a global perspective on management. Apart from co-authoring a number of text books, he has presented papers on management in over 15 countries. Also, he is a research guide of leading universities in India and a faculty at leading international universities. Besides being an excellent academician and educationist, Dr Maram is involved with a large number of CSR activities. Additionally, he is the Chief Mentor of the great initiative Bangalore Green which aims at environmental conservation in Bangalore.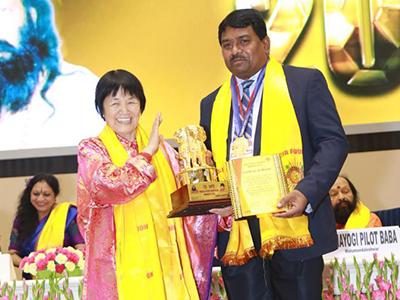 Throughout his lifetime, he has received various awards like Prestigious Knighthood Award from UK, SAMAJA SEVA BHUSHAN From Subharam Trust, MTC Global Top 10 Thinkers., Education Leadership –Dayananda Sagar Group, Ramaswamy P.Aiyar Best Young Teacher Award by AIMS, J.L.Batra Best Research Paper Award, Education Evangelist of India Award, Lions International President's Medal and Karmavira Chakra Award, "Medal of Honor" from CIAC Global & The Education Post and many more.
Stay informed, Stay ahead and stay inspired with MBA Rendezvous