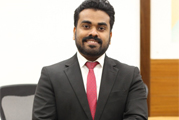 Mr. Abhijith KM : I feel honoured of being a recipient of Dr. Ramdas Pai merit scholarship. In this occasion I thank the whole TAPMI community for awarding this need based scholarship. This scholarship reduces my financial burden and motivates me to further grow and excel in education. I am so proud of being a Tapmian and the support that I am getting from the institute is overwhelming.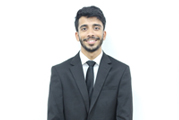 Mr. Taher Barwaniwala : My education has always been very important to me and vital for my successful future. Being awarded the Dr. Ramdas Pai Merit Scholarship only confirms that joining this institute was the best decision for my future.This scholarship will allow me to open new doors of learning and continue pursuing my degree in hopes of graduating with good grades. I am so grateful for this wonderful opportunity.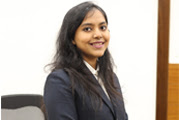 Ms. Sutanuka Koley : I feel honoured to receive the Dr. Ramdas Pai Merit Scholarship for. I would like to thank the college to extend not only academic but also financial help to the deserving students. This will enable more students like me to aspire for quality education from premier B-School like TAPMI despite having financial constraints.
Admissions open for PGDM 2020. Last Date to Apply: 17th January 2020
Stay informed, Stay ahead and stay inspired with MBA Rendezvous