A webinar on "Effective Communication for Startup Funding was organized under Startup India Seed Fund Scheme (SISFS) at FIED IIM Kashipur.More than one hundred startups registered for this event and got benefited through presentation by experts, panel discussion on current trends and challenges in startups world.
These participants were also benefited by presenting their individual problem and Professor Kunal, principal investigator (PI) of SISFS, emphasized on two factors i.e. growth rate and innovation in your product/service or business process. Making complementary to each other will ensure success of your startups. Highlighting this central idea during presentation before investors will be more effective in convincing for investment.
Sri Rajiv Sikka, Ex-CEO of IndianOil - Adani Gas Pvt. Lt, emphasized on behaviour, body language and reaction on suggestions/comments by investors during presentation besides content of presentation. Many investors are not convinced during presentation inspite of good content and excellent communication skills as they see formation of cohesive team is not possible, if entrepreneurs do not excel on the above-mentioned criteria. This important aspect of startup presentation was explained in detailed for benefit of participants.
Sri Sameer Rastogi, Main partner of India Juris, highlighted legal aspects, compliance and documentation for success of startups. Investors are keen to understand ability for the same and this should be also highlighted in your presentation. Making claim of being excellent on these parameters is not effective to convince investors. It is advisable to show evidence for the same rather than making tall claim. In practice also, adopting casual approach on these aspects may lead to failure of startups.
Sri Abhishek Gulia, Vice President, Startup portfolio at Agility Ventures, assigned three tasks of ten seconds to understand the process of making micro presentation. These exercises was focused on trading off time and content of the presentation. Participants were expected to set priorities of facts to be presented to that complete picture about startup will be visible to investors. These exercises helped in understanding the problem of making presentation more effective for fund realization from investors.
A panel discussion on Latest trends and challenges for starups was followed, which supplemented individual presentations by experts. Issues covered are different nature and type of opportunities available for startups, doing business with governments, adopting non-traditional form of business based on innovative business model and linking business model with societal structure. This was followed by question-answer session.
This webinar was concluded after giving thanks to Dr. Kulbhushan Balooni, Director of IIM Kashipur and team of FIED IIM Kashipur incubation centre.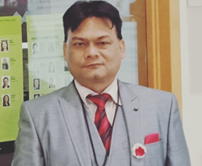 Professor Kunal, Principal Investigator, SISFS, FIED IIM Kashipur
Make effort on presenting growth rate and innovation (in product, service or business process) as complement of each other before investors.

Sri Rajiv Sikka, Ex-CEO of IndianOil - Adani Gas Pvt. Lt
Your behavior, body language and reaction towards comments/suggestions by investors during your presentation determines destiny of your startup funding in addition to content.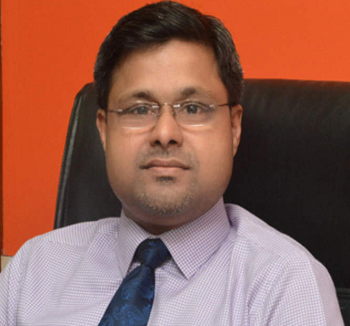 Sri Sameer Rastogi, Main partner of India Juris
Adopting casual approach towards legal aspects, documentation will invite failure of your startup.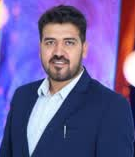 Sri Abhishek Gulia, Vice President, Startup portfolio at Agility Ventures
Your startup may be proven to be successful even after multiple unsuccessful attempts.
Stay informed, Stay ahead and Stay inspired withMBA Rendezvous.