Indian Institute of Management Rohtak hosted the passing out ceremony of first batch of ePGPx on 24th August 2019 with 53participants graduating with the Executive Post Graduate Diploma in Management. The Chief Guest of the ceremony was Dr. E. S. Rao, MD & CEO, IFC Ltd. Participants in this programme are not just from India but also from Switzerland and UAE. Average experience of the batch is 10 years, with participants working in various multinational companies like Deloitte, GE, HCL, TCS, among others.
IIM Rohtak introduced ePGPx for the first time in 2018, keeping in mind the need of working professionals. It gave participants a blended learning experience, as the format is framed on a composite delivery mode with a mix of online and offline sessions through state of the art Online Learning Platform.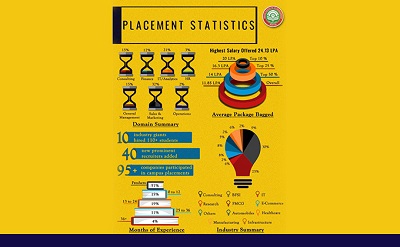 Prof Dheeraj Sharma, Director, IIM Rohtak congratulated the participants for their sustained efforts and determination while going through rigor of the course. While addressing them, he said that learning takes place vicariously and continuously but "Learning has to accompany unlearning" to understand the vantage point of view to be able to take optimal decisions. He further expressed a great sense of joy in initiating the unique ePGPx program at IIM Rohtak to retool and re-engineer the business leaders who will contribute more to the national economy. Prof. Sharma also announced that IIM Rohtak has begun two batches of ePGPx per year from now on, which will create a larger footprint of IIM Rohtak's products in the market.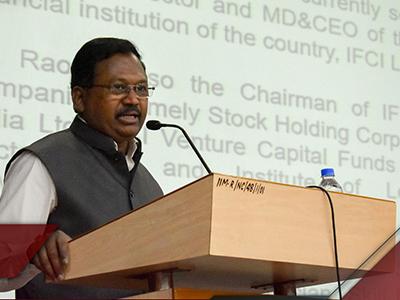 The chief guest, Dr E. S. Rao, MD&CEO, IFCI Ltd, congratulated the participants for their achievement. In his keynote address, he said "Difference in thinking is essential at every stage while innovation and passion along with the quality of time management are key factors contributing to the successful functioning of business." He further elaborated upon how a person's fundamentals should be strong enough to stand out in a dynamically changing industry while quoting his personal experiences.
IIM Rohtak is now well-established and well-respected in academia and industry. It is the top management institute in the country, is the only IIM in the Delhi-NCR region. IIM Rohtak is a benchmark of management education in India.


Stay informed, Stay ahead and stay inspired with MBA Rendezvous