Faculty Development Programme on "Systematic Literature Review and Bibliometric Analysis" organized by IMS Ghaziabad on May 19, 2022 by the Expert Resource Speaker Dr. Satish Kumar, a renowned Researcher from MNIT, Jaipur envisioned under the leadership of Dr. Urvashi Makkar, Director, IMS Ghaziabad. The important FDP taught participants how to use approaches like SLR and Bibliometric analysis to integrate accessible material and lay the groundwork for future research.
Check out the details by clicking on the following link: https://www.ims-ghaziabad.ac.in/.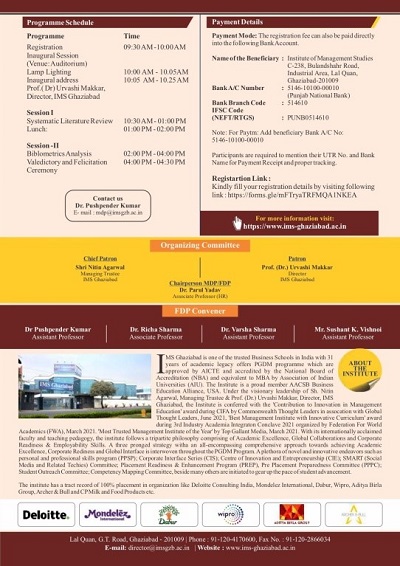 Stay informed, Stay ahead and stay inspired with MBA Rendezvous.