IMT Nagpur commenced its new academic session of batch 2021 -23 for its PGDM programs. The student registration and orientation programme for the new batch was done online on Monday, August 2 ,2021. The institute had done 6-week foundation programme for the new batch before the orientation program.
Welcoming the incoming batch of 2 year PGDM 2021-23, Dean Academics Dr.P.Janaki Ramudu said "We are proud to announce the commencement of our 18th batch of PGDM programs. On behalf of the Institute, I emphasize and assure that we are fully geared up to face all challenges posed by the pandemic. The Institute boasts of its world-class infrastructure to carry out teaching learning process in virtual, physical, and hybrid modes. Also, our library has a vast collection of both books and e-books. Until the time we commence with physical classes, students are provided with textbooks at their home, and also subscriptions to e-books and other databases would help them enhance their learnings. The Institute has also planned the training and regular corporate interactions for the students. The academic quality and the rigor of the program will remain intact irrespective of the mode of teaching and learning. Finally, I want to mention that the Institute puts in every effort and step to make the learning journey fruitful"
IMT Nagpur, one of the premier B-schools in India, has grown steadily to carve a place for itself in a rapidly changing and competitive business education sector, finding a place in top 30 B-Schools consistently over the years. The programs at IMT Nagpur are designed keeping in mind the macro-to-micro perspective in the world of business, with an endeavor to address real time problems. Addressing the new batch of upcoming leaders from IMT Nagpur, Prof Anil Kumar, Program Chairperson said "IMT Nagpur is well equipped with the required IT backbone needed for any institute to switch from physical mode to hybrid/online mode of education system. We have already established ERP system and Learning management systems (i.e. Moodle) which allows faculty members to share all materials such as ebooks, study materials, cases etc. We are all prepared for any mode (Online / Blended / Face-to-Face) of education keeping all safety guidelines given by the regulatory authorities from time to time. We have already started the classes of second year (i.e. PGDM batch 2020-21) and the training program for placement is going on. Further, the recruitment process to various committees and forums whereas first year students are involved is also in process thorough online mode. Now, the second year batch and all the faculty members are eagerly waiting to welcome PGDM first year physically"
New Initiative for Academic Year 2021
The educational experience at IMT Nagpur aims to equip students with a bedrock of management skills. There are number of initiatives that IMT Nagpur has taken and continues to take to improve the academic quality in the PGDM programs.
As a part of continuous improvement, IMT Nagpur has taken the following initiatives.
Introduction of new elective courses.

Innovative blend of off-line and on-line class room delivery

Replacing the traditional evaluation system with more of case based and open book system of evaluation. This scales up the critical thinking and analytical skills of the students

More of Industry engagement and connect in revising the course contents and team teaching

Special focus on internship and dissertation, as a part of curriculum

Empowering the students more and more to facilitate better learning and bright future
Academic session schedule is listed below for easy reference:
| | |
| --- | --- |
| Activity | Start Date |
| Batch Orientation and Registration | Monday, August 2, 2021 |
| Class commencement * | Monday August 2, 2021 |
Student details batch 2021-23 IMT Nagpur
1. Total allotted seats- IMT Nagpur - 360
2. Gender diversification – Male/ Female ratio %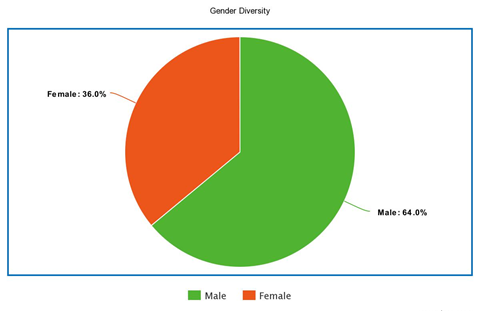 3. Work Experience – Working / Non-Working %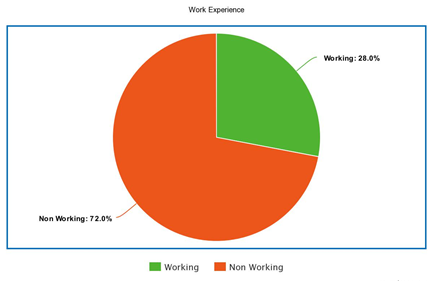 4. Academic Background – Engineering /Non Engineering %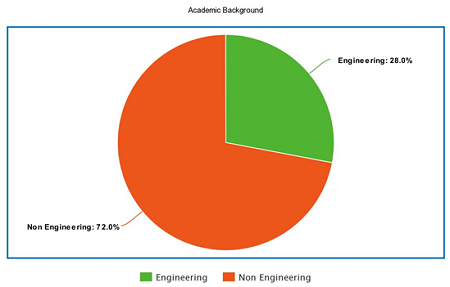 5. Test score – Average percentile
Min Cut off in percentile

CAT

70%ile

XAT

70%ile

CMAT

85%ile

GMAT

530 Score

Average
Percentile/score

CAT

80%ile

XAT

73%ile

CMAT

89%ile

GMAT

530 Score
6. Geographical diversification – 5 major cities and rest others percentage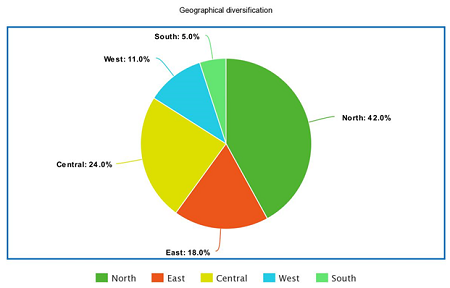 IMT Nagpur USPs:
AICTE ,AIU & NBA accredited campus

Multi-faceted academic program & curriculum

38 +International University Collaborations

Corporate Engagement with more than 100 senior corporate experts

Strong Placement records with complete placement assistance

Strong network of over 4,000 + alumni spread across the globe

Corporate connect with academic integration

Well-equipped learning and resource centre
Stay informed, Stay ahead and stay inspired with MBA Rendezvous.