Indian Institute of Management (IIM) Raipur inaugurated its second batch of the online Executive Certificate Program in General Management in collaboration with Talentedge on 1st November 2020.
The inaugural ceremony commenced with the lighting of the lamp by the Director, IIM Raipur & Program Directors. The introduction of the program and faculty members was done by Program Director, Prof. Rashmi Shukla (Economics Area) in which she mentioned the key components that will be covered in the program, which were - Introduction to Management, Decision Making, Supply chain Management, Strategic Management, Simulation, and Spreadsheet Modelling. The learning component will also include two campus visits to IIM Raipur, which will enhance the hands-on experience of the participants.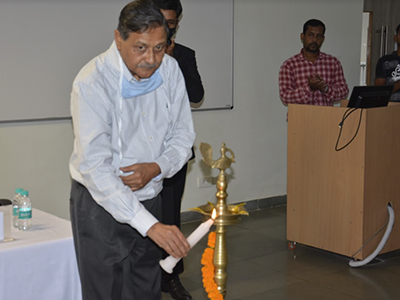 The Program Director, Prof. Shalabh Singh (Operations and Quantitative Methods Area), shared the participant profile for the 2nd batch of General Management, wherein the response recorded is close to 83 registrations. He mentioned that the program participants have a diverse and rich industrial experience ranging from three to twenty-seven years in various sectors such as Banking, E-Commerce, FMCG, Healthcare, IT & ITES, Manufacturing, Telecom, Hospitality, Education & Training, and many others.
Prof. Mohit Goswami, Chairman E-learning, addressed that traditional models of business are getting disrupted day by day and are subject to changes and challenges. He stated that countries are shifting their focus from globalization business models and are focusing more on developing their inward capabilities. He further added that people, from students to professionals, need to augment their skills, and SMAC (Social, mobile, analytics, and cloud) can help drive this.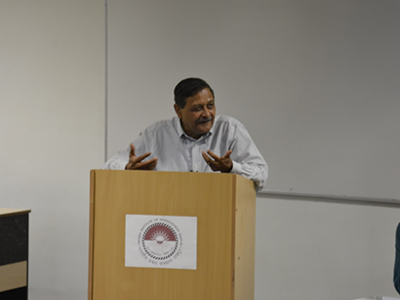 Prof. Bharat Bhasker, Director, IIM Raipur, welcomed the 2nd batch of the program and shared encouraging messages with the participants. He emphasized that thousands of management professionals are required to boost the economy of the country. He also mentioned the objective of the program is to prepare the participants about the nuances of how the global economy operates and to guide them to leverage this knowledge to the country's advantage. Through a very insightful anecdote, he inferred about 3 aspects of discovering, knowing, and understanding oneself which would translate into effective communication, keeping the heart, mind, and soul in sync. He reiterated that, through this course, IIM Raipur has decided to help managers in their career ladder with the help of competency mapping & peer to peer learning which will lead to efficient execution.
The inaugural session concluded with a vote of thanks by Prof. Shalabh Singh. He expressed his gratitude towards the Talentedge team, the faculty, staff, and the IT team at IIM Raipur for their support and collaboration to bring this program to fruition.
Stay informed, Stay ahead and stay inspired with MBA Rendezvous