CEO NITI Aayog Mr Amitabh Kant will be releasing book titled, 'Shifting Orbits: Decoding the Trajectory of the Indian Start-up Ecosystem', co-edited by Professor Joffi Thomas of IIM Kozhikode on July 23, 2021. The virtual book launch being organized by the Innovation Venturing and Entrepreneurship in India Network (iVEIN)- a consortium of leading IIMs and IITs - of which IIM Kozhikode is a founding member, will begin with an overview of iVEIN and background to the book.
'Shifting Orbits' chronicles the spectacular rise of the start-up landscape in India in four different sections: innovation, incubation, funding and industry perspectives. The book release will be followed by the keynote address by Mr Amitabh Kant, after which there will be a presentation on the key insights. The event also includes a panel discussion on, 'The evolving start-up landscape', between the NITI Aayog CEO and Mr Kris Gopalakrishnan, Co-Founder, Infosys. Prof. Joffi has co-edited the book with three other faculty members - Prof. Srivardhini K Jha (IIM Bangalore), Prof. Rohan Chinchwadkar (IIT Bombay) and Prof. Thillai Rajan (IIT Madras). The book has forewords from Anand Mahindra, Chairman, Mahindra Group and Prof. K. Vijay Raghavan, Principal Scientific Advisor to the Government of India.
The book launch event is scheduled for 1800 Hrs IST on July 23 and participants can register for the same using this link: https://iim-b.zoom.us/webinar/register/WN_IApOJHbDS9-fgBcQpZQJLw
To know more visit - https://images.mbarendezvous.com/pdf/Shifting_Orbits_Book_Launch_Invite.pdf
IIM Kozhikode's business incubator Laboratory for Innovation, Venturing and Entrepreneurship (LIVE) has been nurturing talent in the startup ecosystem and has made rapid strides since its inception as a center of entrepreneurship development at IIMK from 2016. As the Institute celebrates its Silver Jubilee this year, LIVE also recently completed 5 successful years. Director IIMK Prof. Debashis Chatterjee is also the Chairman of IIMK LIVE Society and the Board, and Prof. Rajesh S. Upadhyayula, the Executive Director of LIVE. The center has supported 75+ innovative startups with mentorship, professional services and seed funds through its business incubation program and innovation fellowships. The center was awarded Kerala's most inclusive incubator last year and helped the Institute feature in ARIIA Ranking 2020 as the first IIM in this innovation achievement rankings, which is generally dominated by the technology institutes.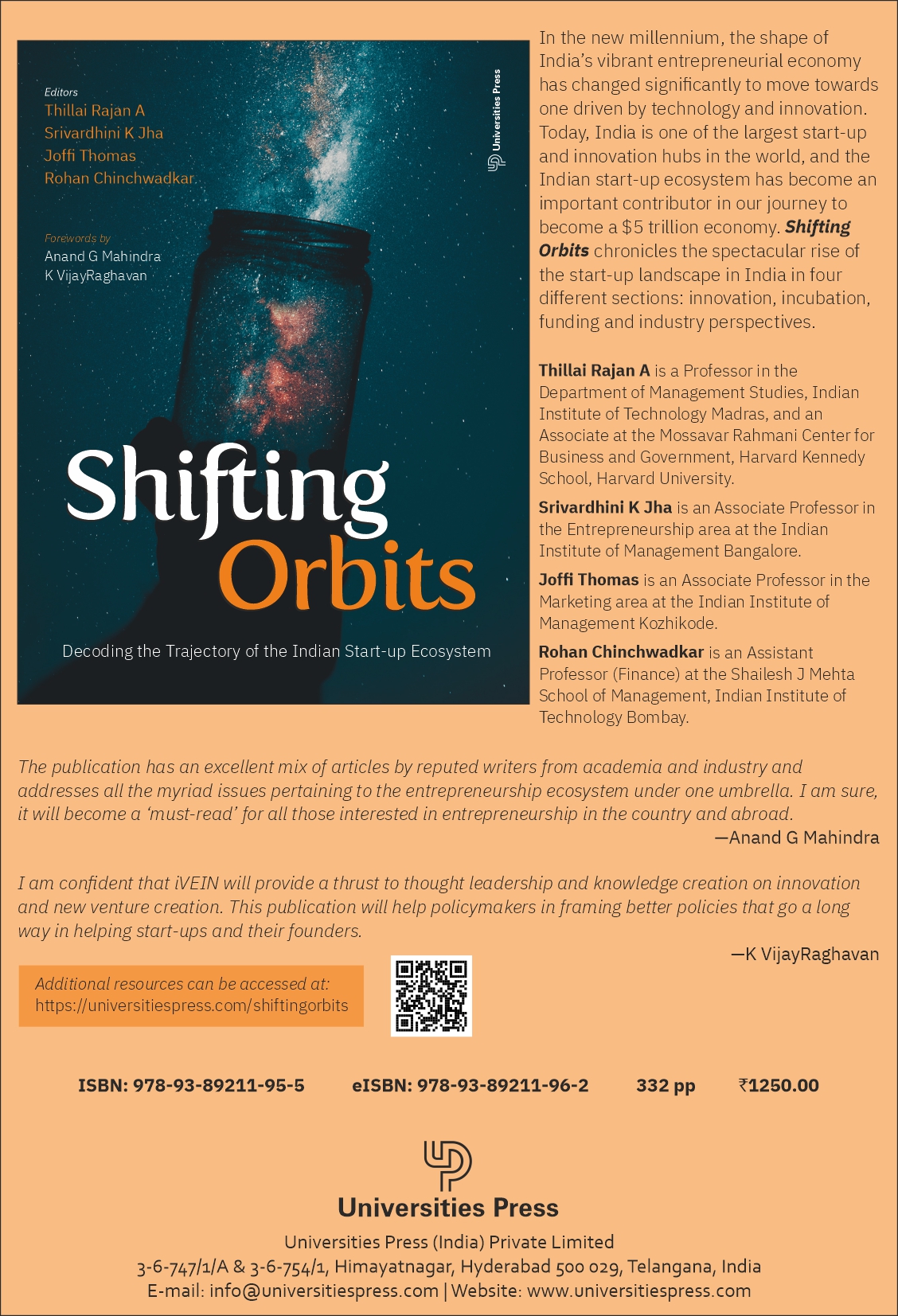 Stay informed, Stay ahead and stay inspired with MBA Rendezvous