In a first, MICA, Ahmedabad, has announced the setting up of Chair Professorships. The announcement has been made to encourage and recognize its faculty members for contributing to their respective fields.
The institute has announced two chair professorships, named after two of its founding fathers - AG Krishnamurthy and Mani Ayer. After a stringent evaluation process, the institute has announced Prof Shaphali Gupta as the Mani Ayer Chair Professor of Marketing and Prof. Varsha Jain as the AG Krishnamurthy Chair Professor of Marketing.
Chairs are occupied by Professors who have distinguished themselves and been recognised by their peers for their research, innovation and technology development. The selection committee consisted of six academic experts - two from A-league institutions (international), two from A-league institutions (national) and two internal members.
MANAGEMENT QUOTES:
Dr. Shailendra Raj Mehta, President & Director, MICA, said, "Prof. Varsha Jain and Prof. Shaphali Gupta are outstanding in their research and academic contribution and have received numerous awards, both nationally and globally. Their ability to integrate global knowledge with theoretical concepts makes their classes extremely engaging for the students. I congratulate both professors for this achievement."
Dr Githa Heggde, Dean, MICA, said, "MICA truly believes in "betting on its people" quoting Dhirubhaism by A G Krishnamurthy. This has been instrumental in nurturing and attracting exceptionally high-quality faculty to the school. Prof Shaphali Gupta and Prof Varsha Jain have already contributed immensely to the field through their ground-breaking research outcomes. Through this chair professorship, we believe they will continue to be motivated towards a higher purpose by their work impacting society, industry, and the nation at large."
FACULTY QUOTES:
Prof. Shaphali Gupta shared, "Academia gives me the knowledge wings to soar high. I am grateful to the domain and MICA for bestowing me with the Endowed Chair Professor position. I see this recognition as a responsibility towards the field to pay it forward to the global academic fraternity and create an impact on society's greater good. I dedicate this recognition to my mentor, co-authors, students and my family, who have been a force behind me constantly. I thank the MICA administration and the governing board for recognizing my quality of work."
Speaking about her achievement, Prof. Varsha Jain said, "This chair position means a lot to me as AGK was a legend in advertising, and my work relates to his profile. I am humbled and honoured to receive this position. I am happy that with my global research, international publications, and accolades, I could retain the legacy of AGK, and I will be delighted to serve the global academic communities."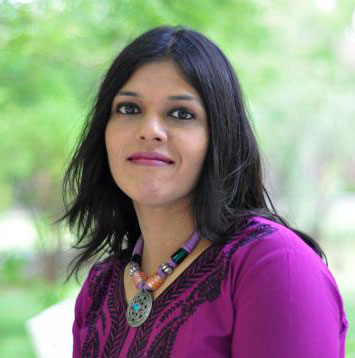 About their achievements:
Shaphali Gupta is a Professor of Marketing at MICA. She has several publications in top-tier marketing journals, including the Journal of International Business Studies, the Journal of the Academy of Marketing Science, the International Journal of Research in Marketing, the Journal of Retailing, and the Journal of Advertising. She serves as the Associate Editor of the Journal of Business Research and Journal of Strategic Marketing and is on the editorial board of several top journals. She has been recognised globally for research excellence and is frequently invited as a distinguished faculty to the AIM-Sheth, and the AMA-Sheth Foundation Doctoral Consortium.
Prof. Jain is the co-chairperson of the doctoral program and research at MICA. She is an associate editor (AE) at the Journal of Consumer Behavior (JCB), "A" journal UK, and an editorial board member of several other "A" level marketing journals across the globe. Prof. Jain is the recipient of more than 23 international and national awards and gold medals in scholarship and has authored over 120+ publications, including papers in A* and A journals.
She is also the co-track Chairperson at Advertising, the Academy of Marketing Science, USA and the vice chair of international relations, higher education, and the American Marketing Association, USA.
Stay informed, Stay ahead and Stay inspired with MBA Rendezvous.