MICA, Ahmedabad concluded its three-day event of 6th International Communication Management Conference (ICMC) 2020 with a valedictory ceremony rewarding the academicians, scholars and researches who presented their research work and papers at ICMC 2020. The chief guest for the concluding event was Mr Viswanath P, Executive Director, KPMG, India.
The theme for this year ICMC was "Managing businesses in the digital economy". The conference saw 4 different tracks, 72 paper presentation by over 100 presenters, 45 faculties both from India and abroad and 50 academic scholars and industry representatives in attendance. Day 2 of ICMC also saw spellbinding performance by 72-year-old Padma Shri Astaad Deboo as part of the cultural night.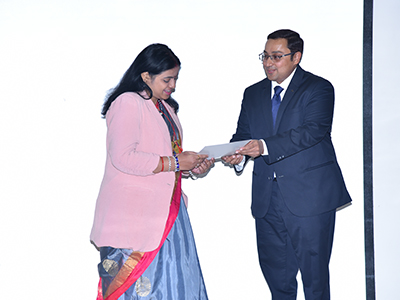 Addressing the students, Mr. Viswanath said, "There are 4 fundamental elements that are causing digital transformation in the entire world. The way we access the resources has changed. We do not need to own resources but what is important is access to these resources. The concept of pay per use or renting the resources has changed the rules of the game. Second, information asymmetry: the time spent to get the data has reduced significantly. Access to information has changed how different sector works. Third, being the multichannel flow of information, with all the user generated content information flow is no more unilateral. The multi flow channel has changed how businesses work. Today creating a product, getting people for prototype and using feedback can be done instantaneously. And the last is the intermediation and disintermediation. In some industries new type of intermediaries are coming up like educational spaces such as coaching classes whereas in some industries the role of these intermediaries has vanished such as recruitment spaces. Company HR no longer asks for a CV from an employee as it can be sourced through LinkedIn."
On a concluding note, professor Subrat Sarangi, ICMC Conference Chairperson said, "The advent of IoT, Blockchain, Big Data and disruption by digital platforms of the way data is exchanged between people, devices and processes was discussed threadbare through 72 papers presented across four distinct tracks focusing on the economics of strategy, marketing decisions, organizational behaviour, and impact on finance and operations. The blend of the industry panel by stalwarts from FMCG, consulting, banking and technology bigwigs added a new dimension to the conference."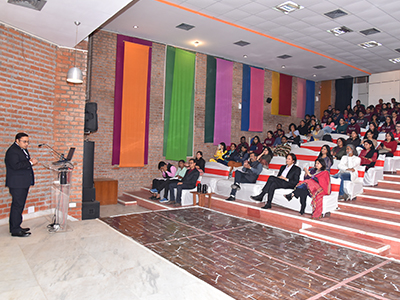 Unveiling the theme for the next year's conference, Dr Shailendra Raj Mehta, President & Director, MICA brought out the importance of having such congregations of researches, academics and industry and said that the next year's theme of MICA's ICMC will be 'Creativity and Management for an Emerging World'.
The first prize for the best conference paper was awarded to Prof. Sonali Srivastav (NIFT Bhubaneswar) and Prof. Shikha Rai (IGNOU, New Delhi) for their paper on 'Virtual Communities as Sites of Market Genesis: A Netnographic Study of Amazon Prime Video and Netflix India's Facebook Groups'.
The second prize was given to MICA Prof. Anjali Bansal, Prof. Anushree Karani (Shri Jairambhai Patel Institute of Business Management & Computer Applications, Gandhinagar) and Prof. David King (Florida State University, Tallahassee) for their paper titled 'A Study of Psychological Contract of Gig Economy Employees: Towards Developing a Four Factor Model'.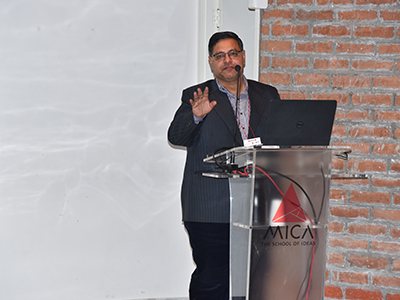 And the third prize was given to Ms. Sugandha Gumber (IGNOU, New Delhi) for her paper titled 'Unlocking Possibilities of Advergaming in Brand Communication' and Prof. Ramalakshmi Lakshmanan (Vel Tech Rangrajan Dr. Sagunthala R&D Institute of Science and Technology, Morai) and Prof. Rajalakshmi Vel (Vel Tech Rangrajan Dr. Sagunthala R&D Institute of Science and Technology Morai) for the paper titled 'Marketing Sexual Wellness Through the Road Less Travelled: A Case Study on Shycart.com.
Stay informed, Stay ahead and stay inspired with MBA Rendezvous