The Grand Alumni Meet by SVKM's NMIMS Business School Alumni Association (NMIMS BSAA), one of the most sought after event at the prestigious NMIMS School of Business Management offered great insights by top industry leaders as they deliberated on 'Digital Transformation and Changing Face of Business'.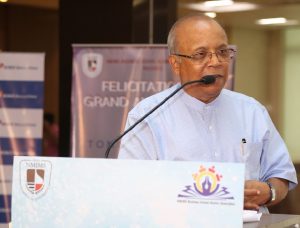 Dr. Rajan Saxena, Vice Chancellor, SVKM's NMIMS, Deemed to be University expressed gratitude towards the alumni community for supporting the institute in sharing industry expertise and with industry placements, "One of the critical contributions by the NMIMS alumni has been to play a significant role in the placements of School of Business Management graduates, over the past 38 years," added Dr Saxena.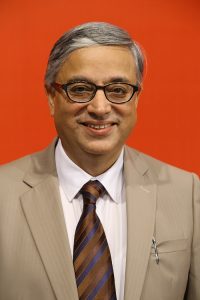 Dr. Ramesh Bhat, Provost & Dean, School of Business Management lauded contribution made by alumni and congratulated them on their success. He also recognized the contribution made by Alumnus during the evaluation process towards securing the international accreditation (AACSB) for SVKM's NMIMS School of Business Management.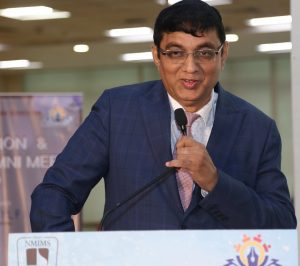 Mr. Ajit Gupte, Founding Director and Present Chairman & President, NMIMS BSAA, who welcome the alumni said, "Our aim remains to make education affordable to students coming from humble backgrounds, as we firmly believe in making education available for all those aspire to get it."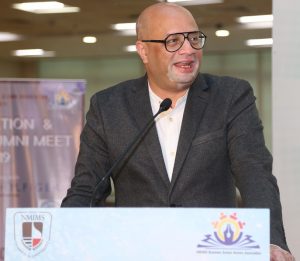 The Chief Guest, a NMIMS School of Business Management alumni, Mr. Shailesh Chaturvedi, MD and CEO, Tommy Hilfiger, Arrow and Calvin Klein stressed on developing deep domain expertise. "In the competitive well developed industries, to win corporates, one needs to demonstrate very deep and detailed understanding of processes, for which it is essential to develop a passion for excellence with deep expertise in chosen areas."
Dr. Bala Krishnamoorthy, Professor, Associate Dean & Area Chairperson Business Environment & Strategy thanked the alumni who had gathered in large numbers on this important occasion.
During this flagship event of NMIMS School of Business Management, batches celebrating silver jubilee of their graduation at NMIMS were felicitated for their contribution in their respective fields.
NMIMS BSAA is a vibrant Alumni Association having over 23000 alumni spread across the globe, and boasts of having nearly 500 CEOs as its active members.
Stay informed, Stay ahead and stay inspired with MBA Rendezvous