SP Jain Institute of Management and Research, Mumbai, announced the PRME India Chapter Meet 2022, a one-day event comprising four panel discussions.
The event is scheduled to be held on December 12th 2022, marking the institute's pioneering efforts in responsible management education. MBARendezvous is the Media Partner for PRME India Chapter Meet 2022.
The theme of PRME India chapter meet 2022 is: Partnering for social impact: Towards Responsible Management Education. The meet seeks to address the challenge of "if and how" management education can create ecosystems for creating a socially aware community of participants.
The PRME Chapter Meet will bring together academics, CSR heads, social sector professionals and deans & directors from management institutes across India.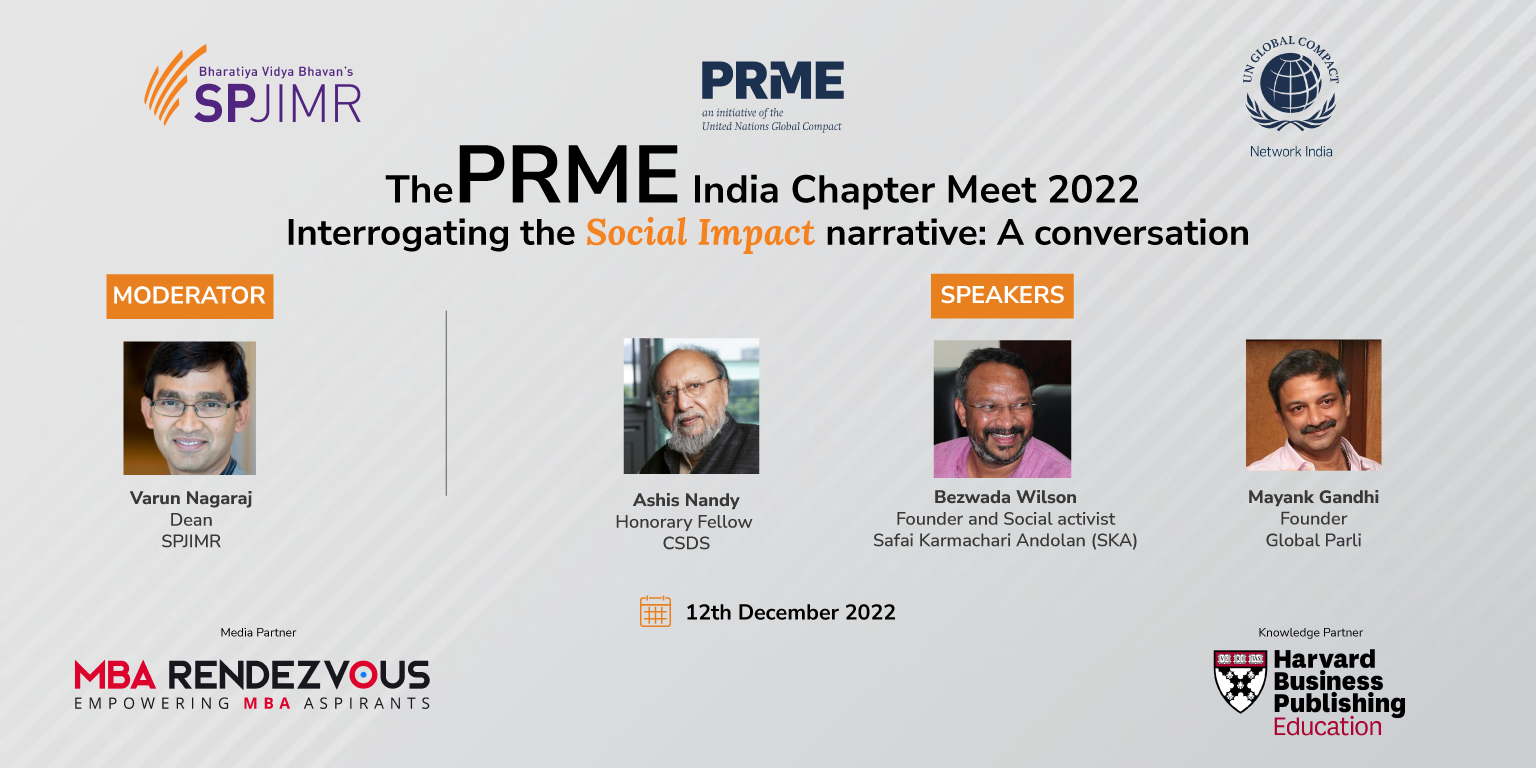 The meet is anchored in the belief that schools are the conveners for important conversations and new thinking across the universities, institutes and with the business community, as well as with government and broader society. But for positive societal impact to take place, conversations must turn into "strategic and meaningful" relationships.
The event will begin with an address by Prof Chandrika Parmar, Chair, PRME India Chapter and will focus on sparking conversations on responsible management education.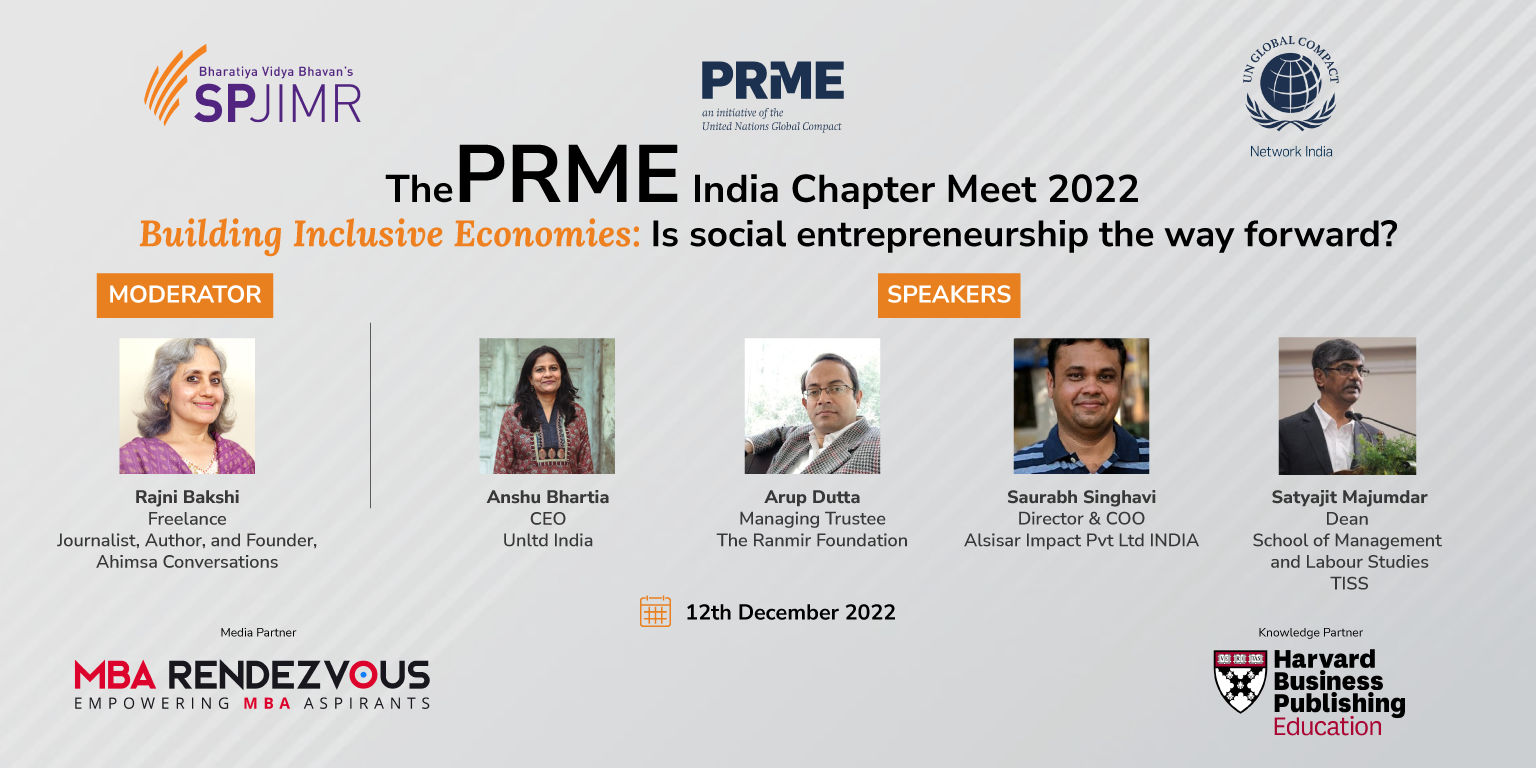 It will be followed by a panel discussion on "Interrogating the social impact narrative: In conversation" which will be moderated by Professor Varun Nagaraj, Dean, SPJIMR, while Mr Ashis Nandy, Honorary fellow, CSDS, Social activist Bezwada Wilson, and Mayank Gandhi, founder, Global Vikas Trust.
It will be followed by a panel discussion on the topic "Building Inclusive Economies: Is social entrepreneurship the way forward?" This session will be moderated by Rajni Bakshi, Founder, Ahimsa Conversations. Ms. Anshu Bhartia, CEO UnLtd India, Satyajit Majumdar, Dean, School of Management and Labour Studies, TISS, Arup Datta, Managing Trustee, The Ranmir Foundation and Saurabh Singhavi, Director & COO, Alsisar Impact Pvt Ltd will join as panelists.
The third panel will be joined by all the deans and directors in attendance while the discussion will be centered on "PRME for collective action.
The fourth and final panel will be moderated by Professor Alec Wersun of Glasgow University. Titled "Learning and Pedagogies," the panel will be joined by Kaushik Bandhopadhay, Chairperson, Centre for Business Sustainability, IIM Lucknow, Gopal Guru, Editor, Economic and Political Weekly and Vinay Hebbar, Senior Vice-President, Executive Committee, Harvard Business Publishing.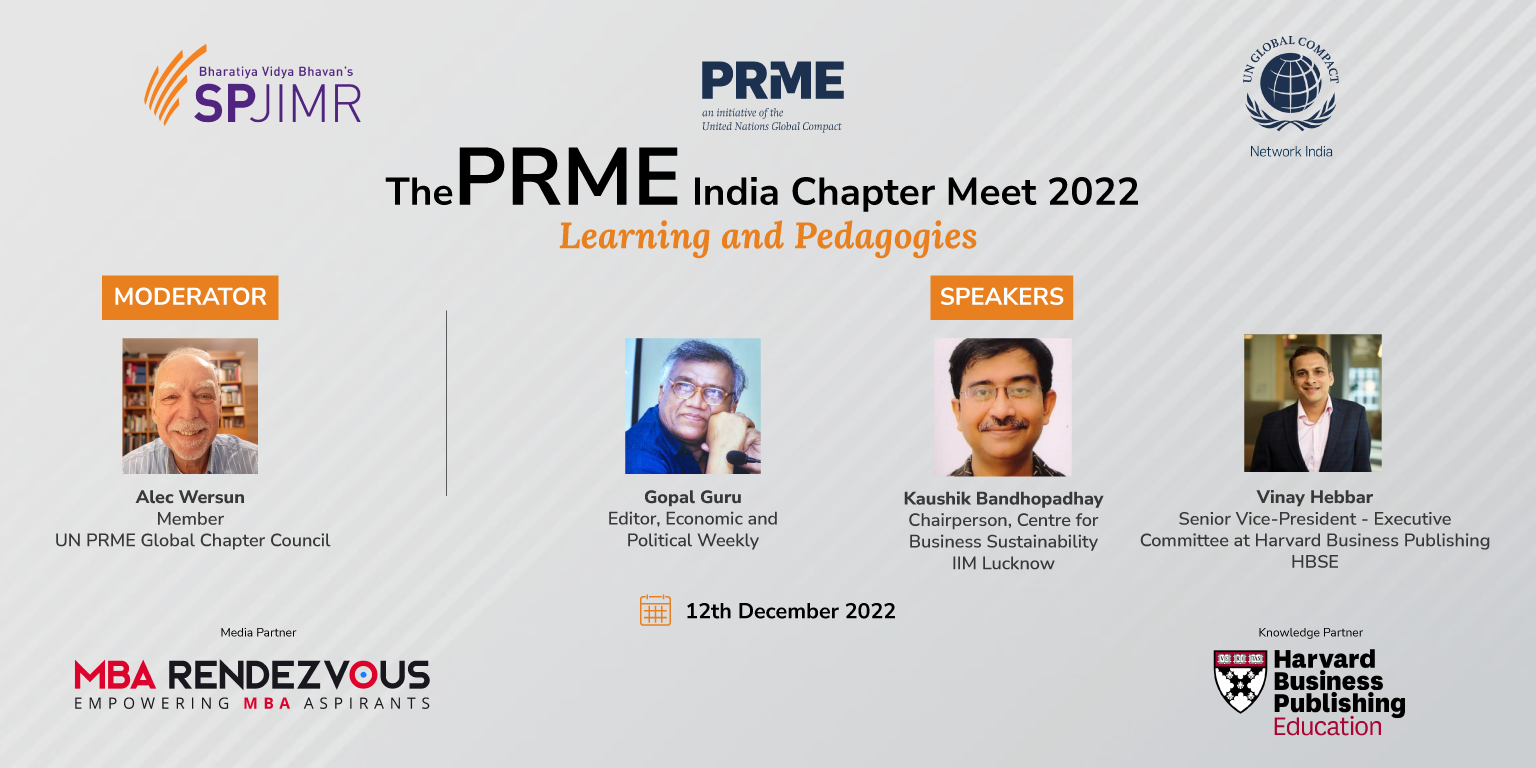 The event will be concluded by an annual general meeting of all the regional hubs of the PRME India Chapter.
Stay informed, Stay ahead and Stay inspired with MBA Rendezvous.