MDI is driving structural reforms to unleash its next wave of academic breakthroughs. The premier institute's Board of Governors has now appointed Padma Shri Awardee, Shri. T. V. Mohandas Pai, as the Interim Chairman of MDI.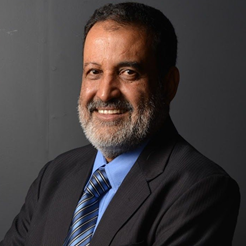 Shri. T. V. Mohandas Pai, has a proven track record in the field of academia. He was a former Director of Infosys and Head (Administration, Education and Research, Financial, Human Resources) of Infosys Leadership Institute. Shri. T. V. Mohandas Pai has served in the areas of finance, accounting, information technology, human resources, education, social impact innovation, environmental conservation, policy formulation, heritage preservation, philanthropy, and the venture and startup ecosystem.
MDI's Board of Governors has further appointed Mr. M. Damodaran as Chairperson of a Committee to review the governance structure of MDI. Mr. Damodaran is widely known as an incisive institutional builder. Under his astute leadership, the committee will determine the future vision of the academic institute.
Stay informed, Stay ahead and Stay inspired with MBA Rendezvous