Xavier University Bhubaneswar is a premier institute in the state of Odisha. It is known for imparting value-based quality education through its motto "Magis". Besides imparting top level management education, it also renders a variety of social services through its faculty, staff, and alumni.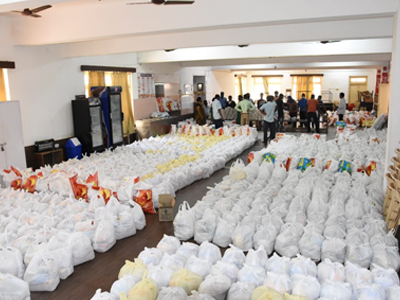 As soon as the Chief Minister announced for the financial help to carry on relief work for the affected people by COVID 19 pandemic, Xavier University was prompt in lending the needed help. As part of the relief work towards COVID 19 pandemic, Rs. 12, 50,000/- was donated to the Chief Minister's Relief Fund by Dr. Fr. Antony Uvari, SJ the Vice Chancellor on behalf of Xavier University Bhubaneswar fraternity by giving one-day salary/wage of the employees and adding a couple of lacs from the University to the total amount.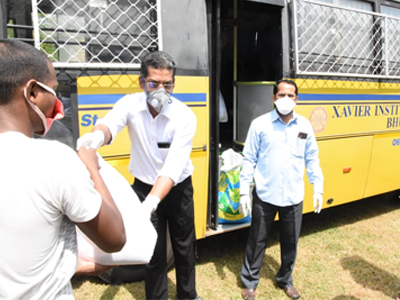 As part of its social responsibility, the first phase of relief work of groceries consisting of 10 items of 1200 units distributed by Xavier University was organized on Saturday, 2nd May 2020 in its Old Campus in Bhubaneswar for the poor inhabitants of Salia Sahi who are severely affected by COVID 19 outbreak. Xavier University hopes to bolster their morale and promote solidarity in this hour of need. The event was organized in presence of BMC officials, Dr. Fr. Antony Uvari, SJ the Vice Chancellor, Dr. Fr. V. Arockia Das SJ, Deputy Registrar, Faculty, Staff, Students, and Alumni of the University.
Stay informed, Stay ahead and stay inspired with MBA Rendezvous