The Marketing Association of XLRI (MAXI) recently celebrated 41 years of its flagship event - MAXI Marketing Fair with great fervour. MAXI Fair was started in the year 1979 which is the oldest disguised marketing fair conducted in a B-school. The Fair attracts upwards of 8000 people for primary data collection for disguised market research for various brands across categories and various SEC levels.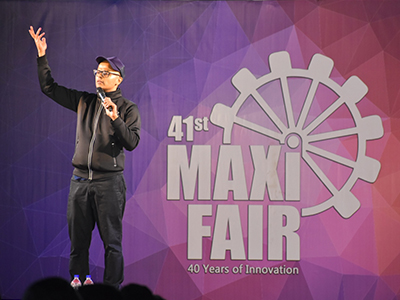 This year the Fair saw a host of events and competitions, attracting a footfall of over 10,000 people from Jamshedpur. Families flocked to the fairground to participate enthusiastically in events such as Healthy Jamshedpur Happy Jamshedpur and Jamshedpur's Favourite Family. Over 85 kids participated in the Fashion Show. Next up was MasterChef hosted by Chef Wilson from The Golden Leaf Resorts who engaged the participants through quizzes and a cooking competition. The exciting line-up also included Ms. & Mrs. Jamshedpur with and Dance Mania with 80 participants.
The Day-2 of 41st MAXI Fair kick started with Art Attack event that witnessed an overwhelming response, where more than 250 kids let their creativity run wild by awakening their inner Picasso. This was followed by the Kids Dance Show which had more than 150 (solo+ group) performances. This event was followed by the flagship event-'Jamshedpur's Favourite Family' where over (40+) families came together to battle it out in a fun event hosted by Radio City RJ Manoj. It is the ultimate event wherein families get to know inner desires of kids, favourite colour of one's partner, even how to survive and shop in a limited budget.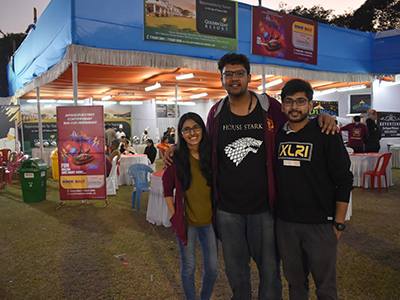 The Fair concluded with a hilarious pro-show by two comedians, Mr. Sorabh Pant, from East India Comedy label, and Mr. Kumar Varun from the Canvas Laughter Club label.
Stay informed, Stay ahead and stay inspired with MBA Rendezvous