XLRI has been known as a pioneer in the field of Human Resources and Industrial Relations in India, since its inception in 1949. Continuing its legacy, XLRI- Xavier School of Management recently organised the 9th National HR Conference. The theme for this year's conference was: "HR PERSONALIZATION: ONE SIZE DOES NOT FIT ALL". The annual event aims to provide a platform for the bigwigs from various industries, academicians and legal practitioners to discuss and debate on the various challenges in India's HR landscape. The theme focused on the diverse and complex business environment and the unknown challenges that the business leaders are facing currently and finding ways to compete in this new world of work. It also provides opportunity to the present HR leaders and the future HR managers to shape the strategic direction of the organization, to create an agile vision of the future.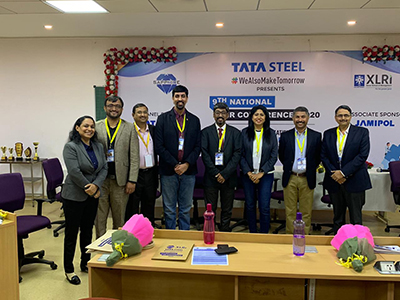 The conference witnessed participation from Industry stalwarts, Academicians, Government officials, Researchers and Students from the top B-Schools of the country. The conference was inaugurated by Abhijit Bhaduri, a renowned industry expert, author and XL alumnus, who gave the keynote speech touched upon the theme from different perspectives and brought about significant insights from his experience. Talking about the impact of digitalization on the organizations, he remarked, "anything that has rules and is repetitive will eventually get automated".
The two panel discussions highlighting the latest industry themes: Gig Economy: the formless organization and the new organizational form and HR in Industry 4.0. The other panellists of the dayincluded Suresh Tripathi (VP HR at Tata Steel), Vishal Badshah (Head of Jamshedpur plant at Tata Motors), Gautam Ghosh(Speaker, Blogger, Writer and HR Influencer), Arvind Subramanian(VP-HR at Reliance Industries Ltd.), Shamita Chatterjee (Senior VP HRD and Global Head- C&B at Infosys), Amitav Mukherji (Head- Corporate HR at ITC ltd.), Raj Narayan (Senior VP & CHRO at Titan Industries Ltd.) Mr Amrut Aiyamma (VP HR at Diageo) , Mr. Kashyap Thorve (VP L&D at Ultratech cement) Ms. Shraddhanjali Rao (VP HR at SAP India), Mr. Shivaditya Banerjee (Head HR at Piramal), and Mr. Sahil Nayar (Senior Director at KPMG).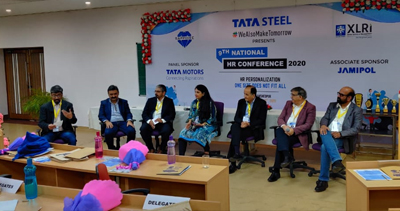 There was a workshop on Talent Management by Mr. Raj Narayan, CHRO of Titan and by Mr. T.R. Kashyap(VP L&D at UltraTech Cement) on Energizing Performance Management System. There were various competitions, conducted for students who came to represent the best B-schools of the country on the XLRI Campus. These diverse events included Battle HRoyale, Triathlon, National Level Paper Presentation Seminar, Case-a-thon, and Employee Auction.
Stay informed, Stay ahead and stay inspired with MBA Rendezvous