NIGHT IN THE LIFE OF AN SIBM-B STUDENT
As the body clock fine-tunes its requirements according to the arduous commandments of the ever-active brain, sleep and hunger find a way out to pacify each other.

It is common knowledge that MBA is no cake walk. The rigorous curriculum, demanding assignments and a plethora of co-curricular activities keep you on your toes all day. Designed to carve a manager of tomorrow, the curriculum inculcates crucial managerial skills like time management, team work and efficient task execution.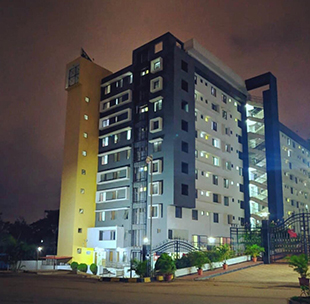 A typical day at a B-school begins with lectures that stretch up to evenings, after which the students start working on their group assignments and enliven the cafeteria, common room and the library with their chatter. Even when the cafeteria is on the brink of running out of coffee, the adrenaline and assignments do not seem to run out.

But it is the nights that are livelier than the day, when the students are infused with contagious energy and hang around with friends in the cafeteria, bonding over scrumptious food, laughter and shared homesickness. It is at night that the residential hostel is chirping with excitement, disagreements, achievements and homebound sighs all at the same time. Friends hang out in each others' rooms and watch movies, play board games and talk about their day. Unbeknownst to each other, they slowly turn into families, and life-long bonds are forged.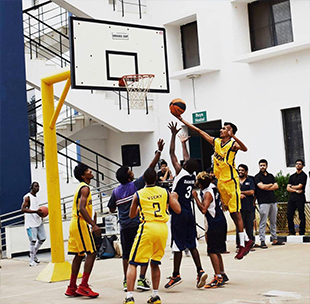 Various committees and clubs of the college also spring into action at night. The enthusiastic members pour their hearts into what they love doing the most, be it painting a poster for the upcoming festival, practicing their dance moves or playing a game of basketball. It is an entirely different scene altogether whenever a festival or an event is around the corner. The campus is abuzz with hustling students, colourful lights and upbeat music.These activities are just as important as the classroom teaching, for they teach us how to work in a team, share ideas and resolve conflicts.

This is the time when nostalgia and heartache redefine familial bonds, even if the will weakens under pressure, the strength of friendship pulls it together to make it through. It is thus safe to say that the nights are definitely for learning, whether mentally, physically or socially.
There's a lot more waiting for you here!
MBA Admission Open: https://bit.ly/2OjujSZ
Stay informed, Stay ahead and stay inspired with MBA Rendezvous