CAT exam pattern and test structure will be announced in July or August along with the CAT 2021 notification. Candidates planning to appear for CAT exam this year, must familiarise themselves with the latest CAT exam pattern available. It will help them understand the structure of question paper and marking scheme.
The CAT exam pattern is prescribed by the IIMs. The test structure is based on similar entrance exams, having multiple choice questions (MCQs) to be solved within particular time duration. CAT exam is of 180 minutes with 100 questions, but in CAT 2020, both exam duration and number of questions were reduced. Apart from that, no other change was made in the CAT exam pattern.
Conducted in the final week of November every year, CAT exam is a national level management entrance test which is conducted across over 160+ cities for candidates aiming to pursue PGP/PGDM/MBA from top A listed B schools of the country. CAT 2020 had added a new element to the table by reducing the exam duration from 60 minutes to 40 minutes per section and the number of questions reduced to 76 from 100, due to covid-19 crisis.
CAT 2020: Major Changes in Exam Pattern
CAT 2020 Exam had 76 Questions as against 100 questions earlier
CAT 2020 Exam duration was changed to 2 hours from earlier 3 hours
40 Minutes were allotted to attempt each section instead of earlier 60 minutes
MCQs had 1/3 negative marking and Non-MCQs do not carry penalty of negative marking
4 answer options for each MCQ type question
Answer had to be typed in the given space on computer screen for Non-MCQ.
Score awarded for each correct answer: + 3 marks
Negative marking (Applicable for wrong answers in MCQs): - 1 mark
Will CAT 2021 Exam Pattern be changed?
IIM Indore had announced major changes in the CAT 2020 exam pattern. The exam duration had been shorted to 2 hours from 3 hours. Candidates appearing for CAT 2020 had 40 minutes instead of the usual 60 minutes per section. Candidates were not allowed to switch between sections. On speaking to Shiv Raj Aryan, a 99.67 percentiler, he says, "When the announcement was made about the changes in the exam pattern of CAT 2021, the officials talked about the reduction in time, they never talked about the changes in the number of questions."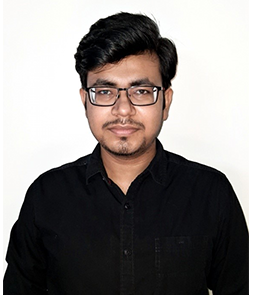 "For the half of the time, we were preparing for the 3 hours pattern, but when the announcement was made, the mock tests also changed. We were facing variety of mock tests; we were facing 70-80 questions. And the other thing here is, the only change was the reduction in time and number of questions, the type or kind of questions asked remained the same. We were already prepared to tackle with it." he adds.
In light of the same, CAT 2021 Exam Pattern can either be similar to CAT 2019 Exam Pattern or CAT 2020 Exam Pattern. It will be convened by one of the top six IIMs (IIM Ahmedabad, IIM Bangalore, IIM Calcutta, IIM Lucknow, IIM Kozhikode or IIM Indore) for the year 2021. It is essential for aspirants to understand all the aspects of CAT 2021 Exam Pattern.
What we suggest is, be prepared for the worst scenarios. Prepare for more number of questions always. And keep your eyes and ears open to all announcements, and prepare accordingly.
Below is the CAT Exam pattern of 2019 (Which has remained same over the years):
| | | | | | |
| --- | --- | --- | --- | --- | --- |
| Section | Number of Questions | Marks (Out of 300) | Marking Scheme (only for MCQs) | Time Allocated | Expected Level of Difficulty |
| Verbal Ability | 34 | 102 | +3/-1 | 60 minutes | Moderate to difficult |
| Data Interpretation and Logical Reasoning | 32 | 96 | +3/-1 | 60 minutes | Moderate to difficult |
| Quantitative Ability | 34 | 102 | +3/-1 | 60 minutes | Moderate to easy |
| Total | 100 | 300 | - | 180 minutes | Moderate to difficult |
Alternatively, CAT 2021 Exam Pattern can also take the route of CAT 2020 Exam Pattern mentioned as below:
Sections of Exam (in that order)

No of questions

Multiple Choice Questions

Non MCQs

Important features

VARC

26

18

8

Four RC Passages with 18 multiple choice questions. Basic topics were para jumbles, para summary and odd one out.

DILR

24

18

6

Data Interpretation – 14 questions

Logical Reasoning- 10 questions.




(Sets of 4 and 6 questions)

QA

26

18

8

Focused on number system and arithmetic. Other contenders were logarithms geometry, roots and algebra

Total

76

54

22
Important Tips to Prepare for CAT 2021
Check some of the preparation tips provided below to prepare for the CAT exam without coaching.
1. Familiarise yourself with the syllabus and exam pattern:
To crack on any exam you need to be particular about the syllabus and the exam pattern. Go through the syllabus and start from preparing yourself from the very basic. Also, reach out to the previous year's exam papers to understand the pattern of the question paper.
Remember, the exam is divided into four parts:
Quantitative Ability
Data Interpretation
Logical Reasoning
Verbal Ability
2. Collecting the study material:
One of the major advantages of coaching classes is that they provide their students with study material on the basis of the different sections in the paper. But students who are preparing for the exam without taking help from coaching classes need not worry about the same. Ample study material is available for students on the internet and in the market.
Remember: To keep track on the current happenings, read magazines and newspapers daily and brush up your language skills, comprehensive skills and general knowledge.
3. Study Schedule:
Once you are equipped with the syllabus, what you require next is a preparation strategy. Prepare a schedule by dividing different topics and subjects into various slots and further assign deadlines for covering each of these slots. Once this is done, devote your time as per the schedule to meet the desired deadlines.
4. Online Mock Tests:
Solving mock tests online will not only help you understand the exam pattern but will also provide you with an honest review of your own preparation levels. Apart from this, mock tests are a great way of judging your conceptual knowledge. You may not score well in the very first attempt, but don't lose hope, instead, figure out your weaker sections and practice more.
5. Analyse:
This is one of the most important steps while preparing CAT without any coaching. Analysing your strengths and weaknesses will not only help you understand the bigger picture but will also let you focus on key sections individually.
6. Always a scope for improvement:
This is the last step but is equally crucial. Once you are familiar with your strengths, practice harder to excel in it. Don't stop unless you score 99 percentile in that section, every time you sit down for a mock test.
Also, identify your weaknesses and practice until it becomes your strength.
Stay informed, Stay ahead and stay inspired with MBA Rendezvous