India is a young country with more than half of its population below the age of 25. It is critical that a nation with abundant human resource taps its talent judiciously and provides ample opportunities for their growth. Education is the foundation, and a good education from a reputed college is every student's dream. However, this incurs a hefty cost. There are various scholarships and education loan schemes to make things easier.
Education loans are mostly merit-based or sanctioned on factors like income bracket of the parents (posing as co-borrowers or guarantors). The education loan aims to cover:
Tuition Fees
Examination Fees
Library Fees, Caution Deposit and Other Miscellaneous Expenses
Hostel and Boarding Fees
Travel expenses (for overseas courses)
In the last four years, there has been a rise in the average size of new loans disbursed from 5.3 Lakhs in 2015 to 9.02 Lakhs in 2019. But there has been a steady decrease in the number of students getting loans to almost 25 percent.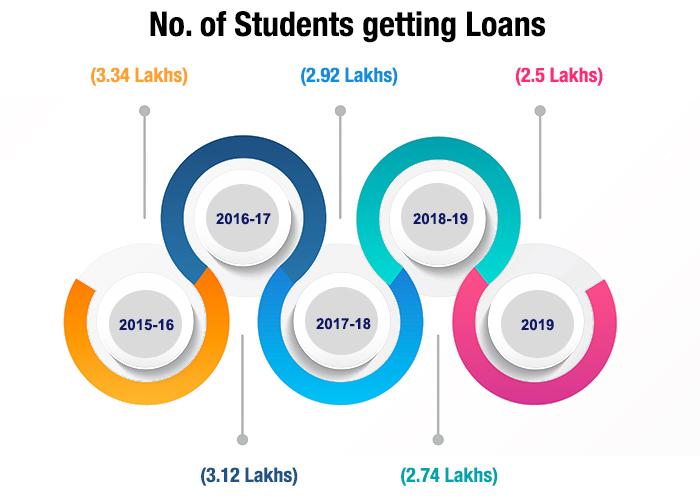 Here are the reasons for this paradoxical change making it tough to get education loans
1. High Percentage of Non-Performing Assets
Increase in the number of NPAs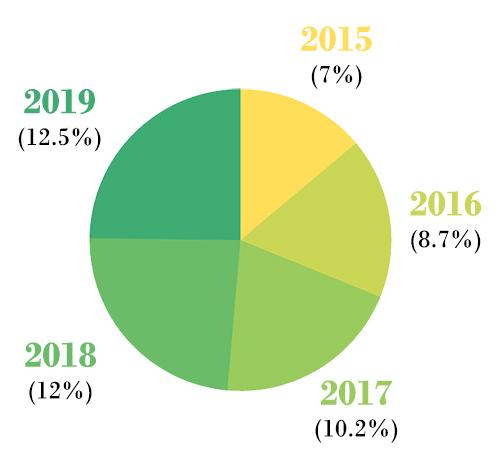 MBA related NPA - 5.59%
High number of defaulters
2. NAAC and NBA Accreditation a Must
Limited (read credible) number of professional/technical colleges and courses eligible for loans: NAAC accredited institutions (only 1056 institutes/universities), NBA accredited professional or technical courses, Institutes of national importance, Central Funded Technical Institutions
Students must race for courses/colleges and loans
3. Poor Job Market
Dismal employment prospects and poor placements
Mushrooming of B-schools (5000) and engineering (3500) colleges

Dip in overall quality of education

Less jobs generated per unit of GDP ->

Employment Rate 5.64% in April 2018 to 5.29% in May 2018
4. Value Over Volume
High defaulters in '4-Lakh loan without collateral' -> Less loans approved
Increase in total loan amount disbursed -> 34% increase from FY-15 to FY-19
Tie-ups of private banks with preferred educational institutions
Banks keen on meeting their priority-sector lending targets rather than giving importance to education loans.
Things to Keep in Mind
To make higher education accessible Vidhya Lakshmi portal was started in August 2015. It is a one-stop place to view, apply (up to 3 banks), and track education loan applications. There are 36 banks and 110 loan schemes ensuring fast, transparent, and hassle-free experience to the students.
Ten questions a student must ask before choosing an education loan:
Eligibility Criteria for applying for an Education Loan?
Types of Fees covered by the loan?
Interest Rates?
Payment Options?
Collaterals needed?
List of Documents to be submitted?
Number of Co-borrowers and/or Guarantors accepted?
Any Tax Benefits under Section 80(E) on loan repayment?
Mode of Disbursal, post loan approval?
Repayment Tenure & Moratorium Options?
Stay informed, Stay ahead and stay inspired with MBA Rendezvous