A teacher or professor believes in generating and sharing knowledge that intellectually kindles minds and makes a lasting impact on society. Gaining knowledge is just the first step to wisdom. Sharing it is the first step to humanity, which every professor profoundly perpetuates.
A business professor has an analytical, inquisitive, and entrepreneurial temperament and helps shape leaders to rule the business world. They teach subjects related to finance, accounting, economics, business ethics, business administration, marketing, human resources, and operations research. They have the reach to influence the education and corporate sectors.
Faculty is the backbone of any business school. They stimulate and shape the MBA experience of its students. A successful professor is not only one who enjoys learning, generating, and disseminating new ideas, but aligns with the success of their students.
To understand what goes into excelling as a business professor, MBA Rendezvous got in touch with academia's bright minds - Prof. Debashis Chatterjee, Director - Indian Institute of Management Kozhikode (IIMK) and Prof. Archana Shukla, Director, IIM Lucknow (IIML).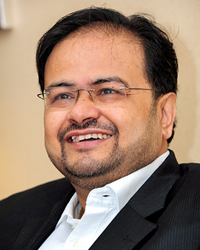 Prof. Debashis Chatterjee
Director - Indian Institute of Management Kozhikode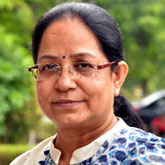 Prof. Archana Shukla
Director - Indian Institute of Management Lucknow
The 6Ps on how to succeed as a business professor are –
Passion
Ph.D.
Publish Papers & Conduct Research
Promulgating Curiosity and Problem Solving
Personal Growth
Personal Engagement
Read on to find out more.
Passion
Passion is one of the primary driving forces for picking a field of work. Teaching is one profession that enables you to think about the why's, how's & what's and motivates to find answers to them. 'A passionate pursuit' is how Prof. Debashis Chatterjee, Director IIMK, coins it. He says, "Teaching is the art and craft of the possible, and one has to understand that it is not a pastime rather that a passionate pursuit."
A business professor not only shape new leaders but are leaders themselves in their chosen field. Prof. Archana Shukla, Director IIML, emphasizes, "A business school professor should be passionate about research in their chosen field and even more passionate about sharing it in the classroom."
Ph.D.
Every passion, when topped with a degree, increases the chances of success. While an MBA or a master's degree is the minimum required to be an (assistant) professor, a doctoral qualification is a must to grow in academia.
The National Institutional Ranking Framework (NIRF) set up by the Ministry of Human Resource Development (MHRD) considers the combined metric for faculty with a Ph.D. and experience as one of the critical parameters while ranking a b-school.
Prof. Archana Shukla adds, "A good professor must attempt to create a balanced portfolio of teaching, training, research, and consultancy that aligns to their areas of teaching and research, education, competencies, and skills, but most importantly, demands of the institution where a professor is employed."
Publish Papers & Conduct Research
The American Psychologist Philip Zimbardo quotes 'Academic success depends on research and publications'. Research is an integral part of teaching. An institution's credibility is also measured in terms of the research productivity of its faculty. The NIRF methodology gives thirty percent weightage to the combined metric for publications, citations, and intellectual property rights.
To succeed, a business professor must - think, ideate, enquire, research, and publish their work extensively in national and international journals under citation databases like Scopus, Web of Science, Google Scholar, and Indian Citation Index.
Apart from disseminating their knowledge, business professors must implement the learnings inspired by the classroom conversations and interactions and make their research rich in content and empirical data.
Prof. Chatterjee adds, "Faculty should leverage the significant professional and intellectual autonomy, the unusual degree of freedom in defining work arrangements, and implement them in developing areas core to their academic activity".
Promulgating Curiosity and Problem Solving
Teaching is a continuous learning process. Being curious, creating curiosity in the students' minds, and embracing an experimental outlook are the essential qualities of a business professor. Prof. Chatterjee states, "To evoke curiosity in the learner, to care for the learner, to take the learner on a journey of discovery are critical elements of this (teaching) craft".
A business professor should spend substantial time preparing content, delivering it clearly and logically, explaining issues, and stimulating the students to create new problems and find their solutions. "The participants in the classroom could be students or senior executives, but at the end of the day, a good professor attempts to solve real problems that businesses and the government face", says Prof. Archana.
Personal Growth
A successful business professor must focus on self-growth. "The professors should be open to learning through feedback", says Prof. Archana.
Professors should choose to work in an institution that plays to their strengths and vibrates with their values. A good b-school must provide adequate time and resources to improve upon their skillset and achieve professional objectives.
"It can be difficult to work time for professional development into your busy schedule. But it's important to remember that you need to stay current with the newest knowledge in your field; you also need to continue your intellectual development. Success is not the key to happiness. Happiness is the key to success. If you love what you are doing, you will be successful", says Prof. Chatterjee.
Personal Engagement
Students spend most of their time with their professors after their peers. Their experience, knowledge, and personality are what motivate the students and shapes them professionally and personally. In the words of Albert Einstein - 'It is the supreme art of the teacher to awaken joy in creative expression and knowledge'.
A professor should be able to establish a trust-based relationship with students. They should feel they are in safe and competent hands and that their work is valued. Prof. Archana stresses, " It is important to interact with students in the classroom, and observe the students interact with their peers."
With the advent of new technology, today's students require comprehensive and detailed instructions for many aspects of their course work. Prof. Chatterjee says, "Always share your enthusiasm; after all, there's a reason you went into teaching: you love your subject! Your attitude can be infectious and help many students see the benefits of all of their courses."
In a Nutshell
A business professor must be passionate about his/her area of interest and be professionally qualified. He/she must work on self-growth while engaging with students and motivating them to be critical thinkers, problem solvers and informed decision makers. They should focus on conducting research and publish extensively and sport a pleasing personality.