Are you planning for an MBA this year? Are you confused about which college and specialization to choose? Check out these NINE premier management schools in India and what makes them stand out of the crowd in 2020-21.
Numero Uno - Indian Institute of Management, Ahmedabad
Indian Institute of Management Ahmedabad is a premier b-school in India. In 2020 it yet again ranked number one management college (2017,2018) as per the National Institutional Ranking Framework, MHRD, Government of India.
IIM Ahmedabad is synonymous with bright minds, high-quality research, and impactful teaching. The students are taught by more than a hundred qualified and experienced faculty members who are the real drivers of change.
IIMA offers two full-time two-year post graduate programs – MBA and MBA (Food and Agri-business Management). Those interested can apply by writing the national-level Common Aptitude Test (CAT exam). All candidates go through a rigorous selection process.
Globally Positioned - Indian School of Business, Hyderabad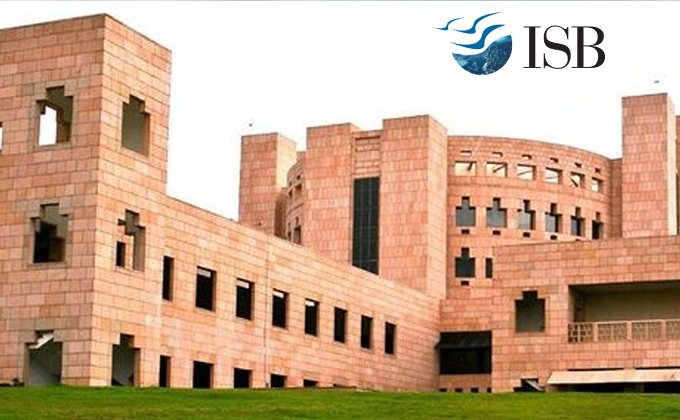 ISB Hyderabad is almost two decades old and positioned among the top 30 global MBA schools. According to Financial Times' Global MBA Ranking 2020, it ranks at number 28.
ISB offers global exposure with academic alliances with renowned b-schools like The Wharton Business School, London Business School, Kellogg School of Management, and MIT Sloan School of Management. It offers a world-class campus and a robust research environment.
All ISB post-graduate programmes seek experienced professionals with a minimum of 2 to 20 years of work experience. The list of programs includes – PGP (12 months), PGPpro (18 months), PGPMAX (15 months), PGP in Management for Family Business (15 months).
Brand New Location - Xavier Labour Relations Institute, Jamshedpur & Delhi NCR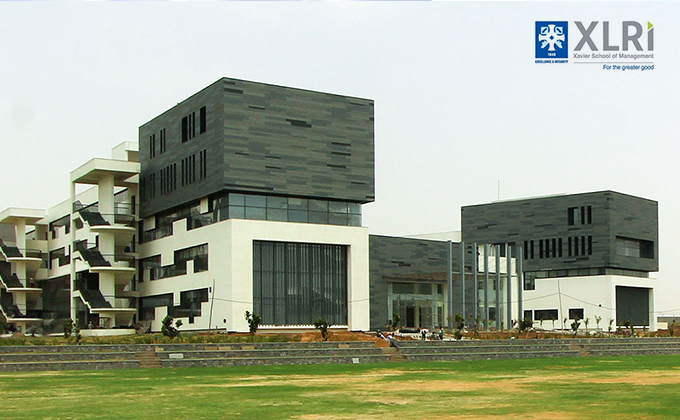 XLRI Jamshedpur has been shaping responsible leaders for more than 60 years now. In 2020, they opened a new campus in the Delhi NCR region.
Seventy-two students have joined the PGDM – Business Management 2020-22 batch and started online classes since August 2020. The new campus boasts of a state-of-the-infrastructure, e-library and follows a standardized curriculum. The Jamshedpur campus faculty will also conduct classes and mentor the students in the new campus. They will go through a common admission and placement process and get opportunities in similar capacity as the veteran branch. A new branch means increased prospects for students in the coming years.
India's First Internationally Accredited B-School – Management Development Institute Gurgaon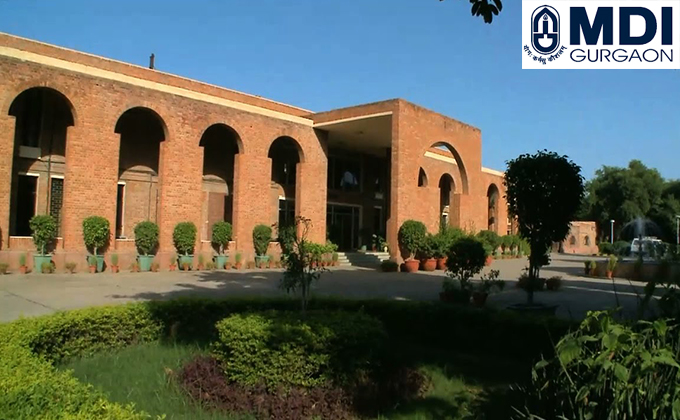 MDI Gurgaon is India's first b-school to get international AMBA (Association of MBAs, UK) accreditation. AMDISA also accredits it, a SAARC recognized Accreditation Body. It ranks among the top 10 b-schools in India.
MDI Gurgaon focuses on knowledge dissemination and knowledge creation. It is continuously investing in e-learning, digital infrastructure, and better campus infrastructure. There are around eighty full-time faculty members who come with extensive academic and industry experience.
MDI Gurgaon offers the following programmes – PGDM, PGDM – Human Resource Management, PGDM – International Business, National Management Programme, PGP – Energy Management, PGP – Public Policy & Management. Those interested can apply via the CAT score.
New Age Entrepreneurs – SP Jain Institute of Management and Research, Mumbai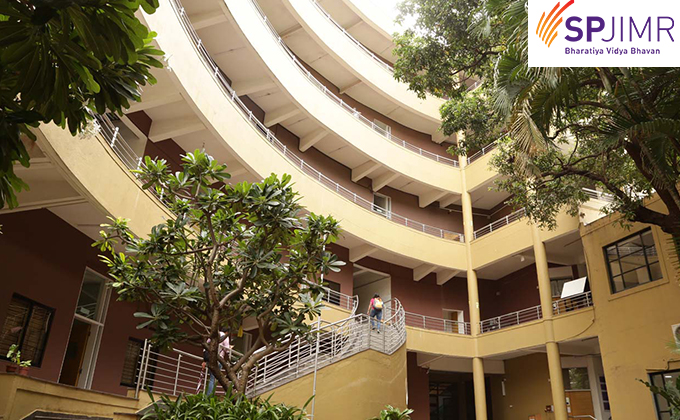 SPJIMR is a pioneer in the Family and Business Entrepreneurship Program. Launched in 1997, PGP-FMB (AACSB and AMBA accreditation) is an 18-month modular programme offering cross-industry learning and global exposure.
The program is split into three phases with a blend of on-campus and off-campus learning. Some avant-garde courses taught during the program are Business Improvement Project, Innovation, and Design Thinking. The widespread alumni network boasts of 3500 students.
The selection process is rigorous, calling in for experienced professionals. There are two rounds of interviews where students have to give a brief 20-minute presentation about their future business plan; after careful assessment and deliberation, candidates are shortlisted.
Double Crown Accreditation – T.A. Pai Management Institute, Manipal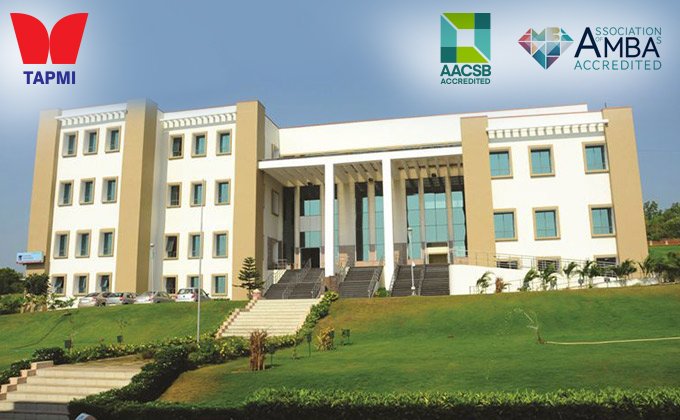 TAPMI Manipal boasts of double crown accreditation – AMBA and AACSB – and is ranked among the top 20 b-schools in India. It is among 2 percent b-schools in the world with an AMBA accreditation and the top 5 percent b-schools with AACSB accreditation. The double accreditation seals the stamp of "Brand TAPMI" and puts it in the league of premier b-schools in India and internationally.
TAPMI Manipal offers four postgraduate programmes – PGDM, PGDM – BKFS, PGDM – HRM, PGDM – Marketing. The students have access to a world-class Finance Lab with 16 Bloomberg and 7 Reuters terminals.
TAPMI accepts CAT and XAT scores and selects candidates by testing their written, oral, and collaborative problem-solving skills.
Among World Top 350 Universities - Indian Institute of Science, Bengaluru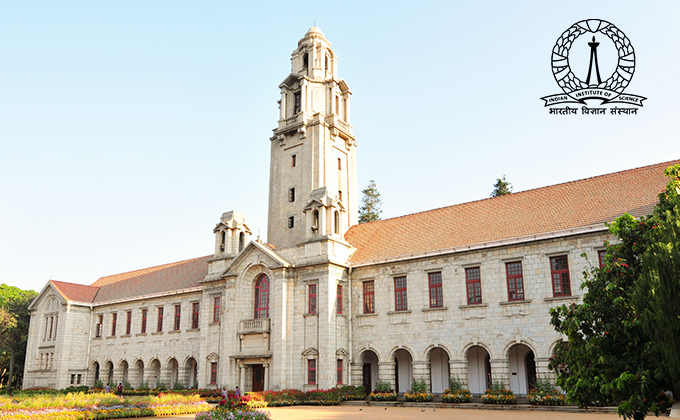 IISC Bengaluru finds its place among the world's top 350 universities in the World University Rankings 2021. The UK-based Times Higher Education (THE) releases these rankings. It also finds a spot among the top 200 universities in the QS World University Rankings 2021. IISC Bangalore is India's first institution to get close to one lakh citations in research papers in the last five years.
IISC Bangalore is a premier institute and one of the oldest in India. It offers postgraduate degrees in research, technical and management fields. The Masters of Management comes under the Department of Management Studies. Those interested can apply via GATE, CAT, or GMAT scores.
Placement Pinnacle – Indian Institute of Management, Calcutta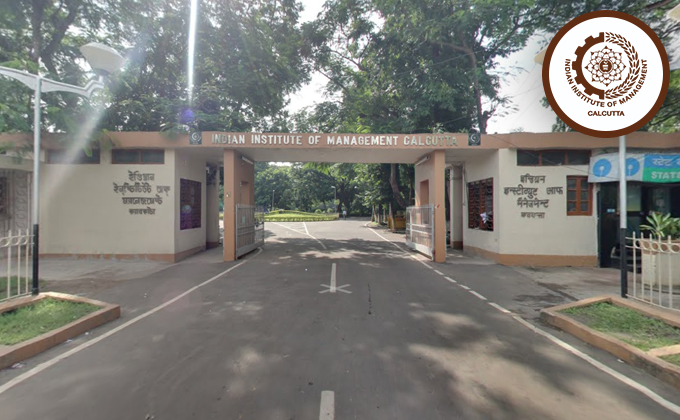 IIM Calcutta recorded the highest CTC during the final placements for the 2018-20 batch. The highest package of 80 LPA was bagged in the sales and marketing sector. The overall average package was INR 27.8 LPA.
In a batch strength of 444 students, a total of 498 offers were made. The maximum offers were given in the finance (26%) sector followed by operations & general management (25%) and sales & marketing (20%). The recently started PGDBA (Business Analytics) saw an average remuneration of INR 26.31 LPA. Sixty job offers were made to 56 students (batch strength) despite the economic slowdown.
IIM Calcutta offers the following programmes - MBA, MBAEX, PGPX – ELM, and PGDBA.
Nurturing Roots – Institute of Rural Management Anand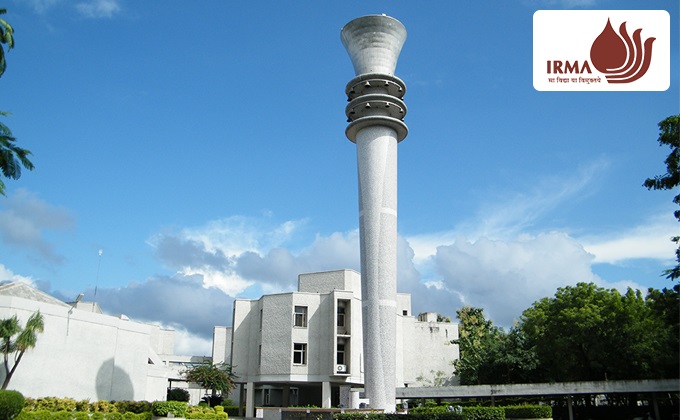 With the adverse effects of COVID-19, the rural and urban sectors are equally affected. The need of the hour is to focus on rural management and nurture efficient managers and leaders who can boost the rural and Indian economy at large. IRMA is a pioneer in rural management, offering post graduate diploma in Rural Management.
PGDMR at IRMA is a two-year residential programme with a unique curriculum focusing on classroom learning, case-study based learning, and extensive field exposure. The institute and the program aim at promoting sustainable and socio-economic development.
IRMA has a rigorous selection procedure and accepts CAT and XAT scores. The calls are merit-based, and profile-cum merit-based and shortlisted students are required to take the IRMASAT exam.