Shri Dharmasthala Manjunatheshwara Institute for Management Development (SDMIMD) in Mysore, offers an experience like never before to its students. Enabling and empowering the students at every stage, SDMIMD becomes a home away from home for students pursuing the Post Graduate Diploma in Management, which is a 2 year full-time residential program. Read on to know more about the comfortable and enriching campus life you can experience at SDMIMD.
Admissions Open For SDMIMD 2023
Fully Enabled Campus
SDMIMD ticks all boxes when it comes to providing the best support to students to enable their academic and professional growth. Everything you dream of in your institution isfulfilled at SDMIMD. For example,
IT enabled classrooms with Interactive smart boards.

Fully functioning computer lab, equipped with latest technology and software.

An Information Resource Centre, stocked with over 14000 books, 70 print journals, 39000 e-journals and databases and 120 multimedia resources.

Hostel with fully furnished single accommodation for students.
A huge auditorium and a beautiful amphitheatre.
Recreational facilities for activities such as Yoga, Aerobics, Gym, Table
Tennis, Volleyball etc.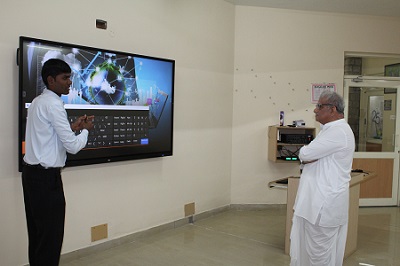 In addition to these facilities, SDMIMD boasts of a vibrant and thriving campus culture,driven by students' initiatives and needs.
Students' Clubs
A number of Students' Clubs have been established to support the academic curriculum as well as, give students the chance to hone their skills and express themselves. Take a look at some of these:
Club Data Tech- Its aim is to enable students to gain and share knowledge about data analytics. Various activities such as guest lectures, quizzes are organised by the members.
Club Silicon- It provides IT –related solutions to students.
Literature Club-It aims to inculcate a flair for language in students and improve their language skills.
Finnacle Club-It aims to inculcate and spread knowledge related to Finance in students.
Marketing Club-Its aim is to inculcate Marketing knowledge in students.
HunaR-HR Club- It aims to provide an insight into core concepts, and develop connections with industry experts.
Toastmasters Club- It aims to develop students' communication and leadership skills.
Admissions Open For SDMIMD 2023
Students' Committees
Students can enrol in various committees too, and gain precious experience in working as a team towards common goals. These committees make their stay in campus more enriching and meaningful. They help students learn responsibility and accountability and also give them valuable lessons in leadership.
Admissions Committee
Alumni Networking Team of SDMIMD (SAN) Committee
Centre for Advanced Learning (CAL)
Current Affairs Committee
Dimensions Committee
DRISHTI Committee
Entrepreneurship Cell Committee
Kalanubhav Committee
LIFE Committee
Media Scape Committee
Mess Committee
Placement Committee
Samprati Committee
Sports Committee
Suvidha Committee
Thriving Campus Culture
A student's campus life is dull if there are no fests. SDMIMD ticks this box too. Students organise a number of fests annually, which satiates their creativity and gives them the confidence to organise mega events. Some of the fests you can hope to participate in as a student of SDMIMD are:
Naissance-The Annual Management Fest
KHOJ-Talent Search
Abhigyaan-Two-day fest for Undergraduates
Students also get exposed to industry experts through a host of conferences, spread across the year, in addition to special Talks such as Foundation Day Lecture, Annual Leadership Talk and Budget Conclave.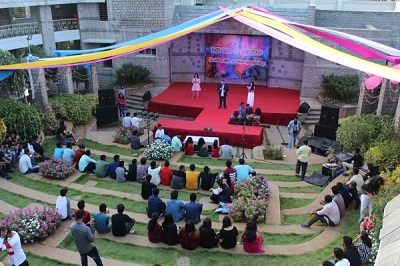 SDMIMD is a dream campus to be in. It nurtures a student's innate leadership qualities through its rigorous yet exciting curriculum and provides a safe and comfortable space for students to express themselves and become professional leaders.
Stay informed, Stay ahead and Stay inspired with MBA Rendezvous.