MICA, Ahmedabad recently concluded its annual marketing festival ~ MICANVAS ~ virtually. Serving as a showcase of Marketing and Branding, which MICA prides itself on, MICANVAS was a mix of challenging events, fun competitions, and enthralling artists.
This year MICANVAS had more than 15,000 participants from across B-schools battling it out against each other with their wit and creative thinking on the theme 'ALT REALITY.' Interestingly, all the participants were taken on a virtual campus tour to fill the void of not being on campus. View it on www.micanvas.in.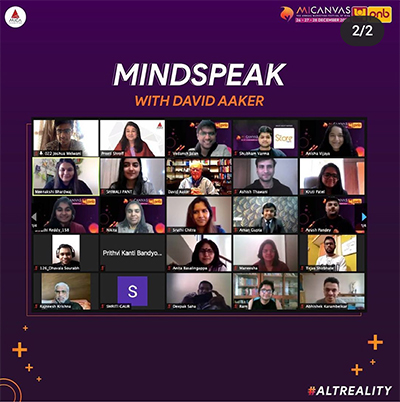 The festival hosted various workshops like 'Advanced Copywriting and Brand Storytelling' by The Scribbled Stories, 'Modern Dating' with Paromita Vohra, and Agents of Ishq' followed by a series of creative competitions like Cinematica: The movie marketing challenge and Jingle Junkie: Ultimate brand jingle challenge.
On the second day of MICANVAS, students got a chance to interact with eminent personalities, including Ms. Rashi Goel, Director, Marketing and Consumer Connections, Nestle India, Mr. Rakesh Godhwani, Founder of School of Meaningful Experiences, Mr. Sushant Divgikar, LGBTQ activist and drag artist, and Creativity workshop by Mr. Aditya Mehendale, Creative Director at Schbang. Speaking about consumer insights, Ms. Rashi Goel said, "When the consumer starts doing PR for your brand; we call it virality."
The journalism panel with Mr. Kishore Ajwani, Managing Editor, News18 India, Mr. Paranjoy Guha Thakurta, Former Editor, Economic, and Political Weekly, and Mr. Govindraj Ethiraj, Founder, www.indiaspend.org, gave insights on how the media and entertainment industry works and how to filter fake news.
On the last day, MICA hosted eminent international marketing stalwarts, including The Father of Modern Branding, Dr. David Aaker and Mr. Rory Sutherland, Vice-Chairman, Ogilvy, and Mather Global Group. Speaking on branding and advertising, Dr. David Aaker said, "Stories attract attention, descriptions do not, and the only way to grow the brand (with rare exceptions) is to own a game-changing sub-category."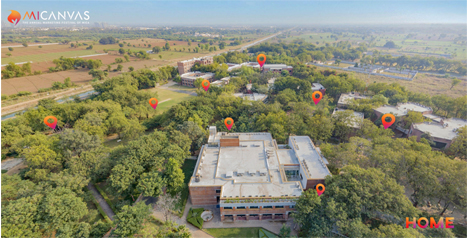 Competition results:
Students of the University of Delhi Maanav Verma and Ishita Goyal bagged the first position in a marketing competition titled 'The Forerunner'.
MICA students Hritik Jain and Mathew Abraham won the holiday marketing challenge titled 'The Ultimate Holiday Ideator.' In contrast, Sakshi Vishwa from MICA won the 'Hashtag Movement' competition that required her to formulate campaigns and deal with social media influencers' crises.
The last day also witnessed final rounds of competitions like Dialectica, Gambit, and Last manager standing. Three grueling days and 11 rounds later, Raafid Azim, a first- year MICA student, won the 'The Last Manager Standing' competition and bagged the cash prize for Rs. 100,000.
The festival had performances by Indie band-The Yellow Diary, singer Nikhil D'Souza, and stand-up comedian Anubhav Singh Bassi.
Stay informed, Stay ahead and stay inspired with MBA Rendezvous