As MICA's Governing Council has introduced first-of-its-kind annual AGK awards to reward and acknowledge its faculty's meritorious contribution. The awards, spanning across three categories - teaching, research and creative activity – are a tribute to MICA's founder Shri AG Krishnamurthy's great legacy and foresight. The awards were announced on May 25, 2021 by Dr.Tridip Suhrud, Chairman of MICA's Governing Council.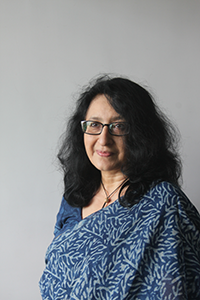 In an email sent out to the community, Dr. Suhrud mentioned: The Governing Council has always been a great source of support and encouragement to MICA's management practices and policies. With its endorsement, we set up the Annual AGK awards to reward its full-time faculty across all programmes. Professor Anantha Babbili, member of the Governing Council, and Carnegie Foundation/CASE Professor, Texas A&M University, Corpus Christi, USA was entrusted with driving the process on behalf of the Governing Council. The judges entrusted with the review process were eminent and experienced people who evaluated the applications with a fair degree of independence.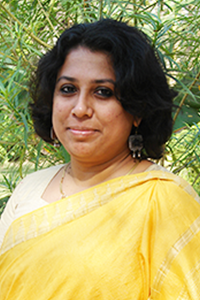 For the year 2021, Prof.Pooja Thomas bagged the award for meritorious teaching, Prof.Varsha Jain bagged the award for meritorious research and Prof. Manisha Pathak-Shelat bagged the award for meritorious service. The faculty will be awarded a prize money of Rs. 5 lakhs along with a certificate and will present their work to the GC members.
Dr.Shailendra Raj Mehta, President & Director, MICA, said, "We are all very proud that all three awards are bagged by women faculty. These awards are a way to thank them while they help take MICA to ever greater heights in teaching, research, and service."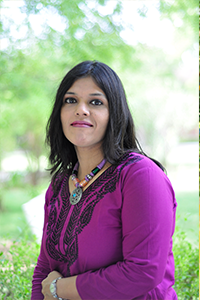 The applicants were adjudged by their notable contributions and work done during the past 12 months. Commenting on the winners, the global panel of judges said, "Professor Thomas personifies exemplary teaching on diverse topics, she lays the foundation for sociological imagination for students that sparks inquiry and instills rigor through analysis and critical thinking. Dr. Jain's ability to transcend interdisciplinary boundaries makes her truly deserving of this award. Her editorial responsibilities with leading journals are exactly the kind of influence that is needed to strengthen MICA's reputation. Dr. Shelat has expanded MICA's reach nationally and internationally, enlarging its sphere of influence through research-based partnerships. She makes the MICA flag fly high in promoting and translating intellectual thought into social action."
Stay informed, Stay ahead and stay inspired with MBA Rendezvous