T.A. Pai Management Institute is known for its academic rigour and excellent faculty-student interaction. Being one of the first AICTE approved B-Schools in India to receive the coveted AACSB accreditation, TAPMI Manipal is one of the leading management schools nurturing strong and responsible leaders. TAPMI Manipal believes in nurturing the best handpicked minds of the country. TAPMI Cut-off are the validation of the quality of the students.
TAPMI College focuses on delivering thorough business knowledge to students, making them industry relevant right from the first day. It also believes in the power of experiential learning, one of the pillars of education at TAPMI. Every element in their action-based and outcome-centric curriculum is geared towards teaching students through real experiences.
Case study based teaching lessons, simulation games, Management in Practice (MIP), Brandscan, usage of Bloomberg and Reuter's terminals are a few engagements that take students beyond the four walls of the classroom and instil leadership qualities that in turn enable the students to tackle business challenges head-on.
Let us take you through TAPMI Complete Guide?
TAPMI Manipal Placements (Batch 2018-20)
Interested Students: 455
Students Placed: 450
Highest Package: 25 LPA
Number of Companies: 102
ROI: 135%
Salary Up-Turn 2.8 times pre-program salary
Average CTC of Experienced students: INR 13.0tA LPA
Average CTC of Fresher: INR 9.8 LPA
Pre- Placement Offers at TAPMI Manipal:
PPO Offers: 78
PPO Accepted: 76
PPO Highest CTC: 25.0 LPA
PPO Average CTC: 12.9 LPA
TAPMI Manipal Batch wise Placement Highlights:
| | | | |
| --- | --- | --- | --- |
| | PGDM General | PGDM (BKFS) | PGDM (HR) |
| Eligible | 391 | 41 | 30 |
| Interested | 385 | 41 | 29 |
| Opted Out | 6 | - | 1 |
| Placed | 384 | 41 | 25 |
TAPMI Manipal Placement Statistics (In Lakhs)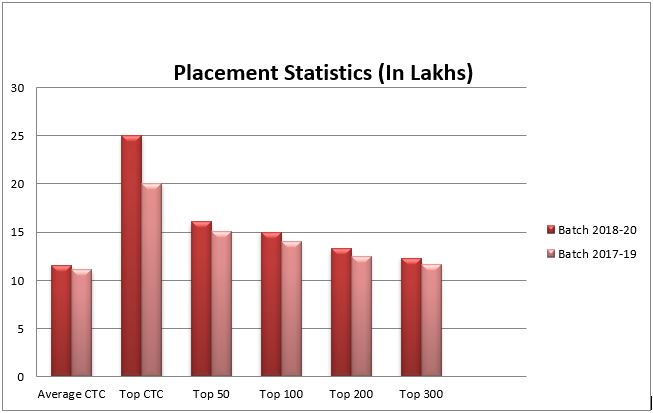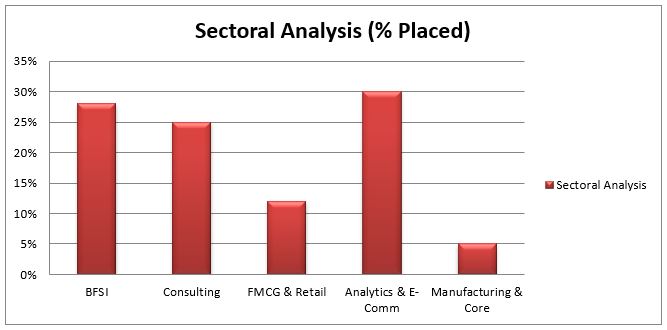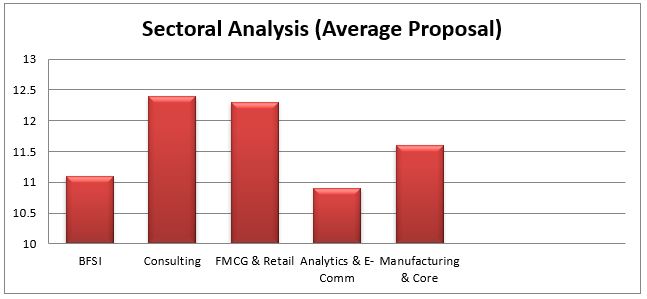 Key PPO Recruiters at TAPMI Manipal: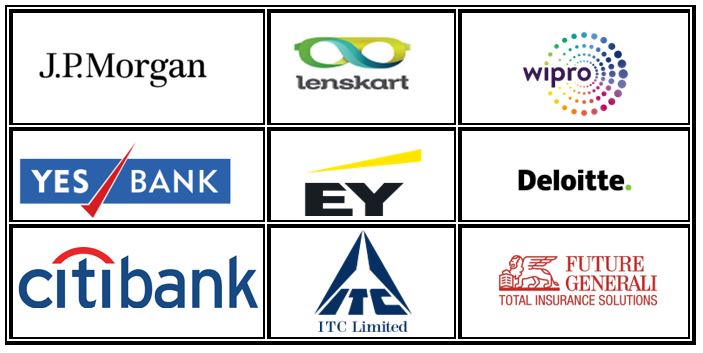 Top Recruiters at TAPMI Manipal: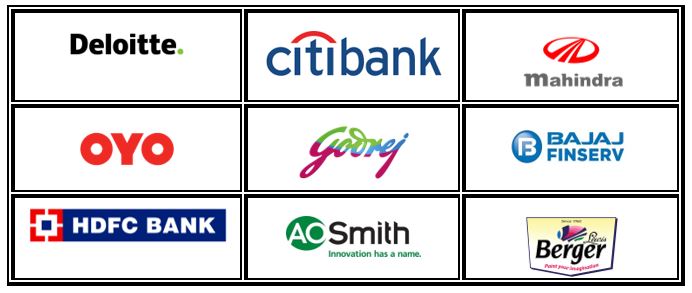 TAPMI Manipal Internships
TAPMI offers 2 years Post Graduate Management Program, where at the end of first year the students are required to do an eight-week Summer Internship course (April 2019 – May 2019) in an organisation of repute so that they are able to relate classroom concepts to real world problems. Through MIP, students take up a project offered by corporate concerns and accomplish the goals set by the host organizations. It is a 6 credit course in which students are evaluated on the basis of their performance and feedback from the organization they work with. Also, TAPMI generated over 450 cases authored by students through MIP, and about 200 of them are registered at European Case Clearing House (ECCH), a major international case clearing agency.
How MIP Works:
Company shares the job description
Students nominate themselves
Profile of students who are keen is shared with the company
Company shortlists the students
The interview and selection process can be conducted at the campus or over phone/internet
TAPMI Manipal Summer Internship Package Statistics of 2019:
The summer training along with the internship help the students to integrate classroom learning with industry practices.
| | | | | |
| --- | --- | --- | --- | --- |
| | Overall Batch | PGDM | PGDM-BKFS | PGDM-HR |
| Highest Internship Package | 2,00,000 | 2,00,000 | 1,31,000 | 2,00,000 |
| Average Internship Package | 56,966 | 54,855 | 62,150 | 61,250 |
| Minimum Internship Package | 20,000 | 20,000 | 20,000 | 20,000 |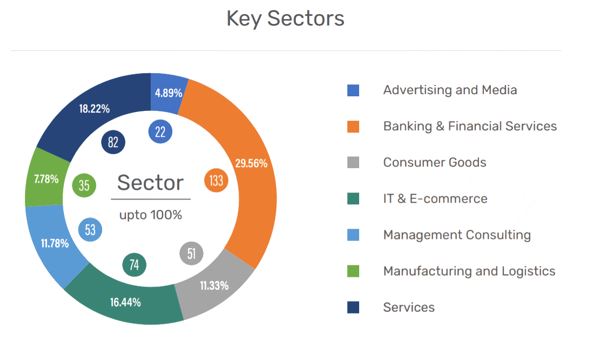 Key Profiles offered at TAPMI Manipal:
Financial Analyst
Management Trainee
Investment Analyst
Commercial Banking
HR Analytics
Management Trainee Operations
Sales & Marketing
HR Generalist
Consulting and Analytics
Training & Development
Employee Engagement
Talent Acquisition
Compensation & Benefits
Business Analyst IT
TAPMI Manipal Placement Committee:
The Placement Committee at TAPMI is responsible for coordinating with the organizations and inviting them to the campus for placements. It is equipped to assist the organizations by providing necessary information and logistics support. The team handles various activities like making available the resumes of the students, communicating the guidelines and dates to the organizations and providing assistance in organizing accommodation during placements.
TAPMI placements have an average age of 23, with a perfect blend of talented students from a diverse spectrum of educational backgrounds, work experience and areas of interest. TAPMI has rich mix of students from over 27 states that are trained to work with cross cultural communities and teams. Also, students of TAPMI are excelling in national level corporate challenges and achieving great heights by competing against leading b-schools across the country.
TAPMI's focus has always been to align its course with industry requirements and the students are trained to become corporate ready. Bearing this in mind, attitude is considered as the most important attribute which not just makes them efficient team players but also helps them evolve into effective leaders.
Check out the TAPMI Admission Process 2022-24.
Stay informed, Stay ahead and stay inspired with MBA Rendezvous