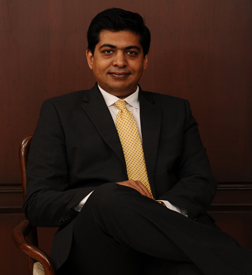 It is indeed a great pleasure to talk about the vision behind Firebird Institute of Research in Management, a unique center for thought leadership.
Having seen first - hand the Academia - Industry gap over the last two decades of straddling both domains, it has been our endeavor to create experiential learning systems and softer leadership qualities like empathy which we believe are more important than rote learning.
Much focus is being given on learning beyond conventional academic terms with a special emphasis on research and original knowledge creation. Any institution is made and unmade by the people who drive it and utmost care has been taken to bring in and nurture the best team possible to execute this vision.
Our center for Executive Education is another unique activity with a huge focus of corporate engagement, reskilling, repurposing and mentorship, driven by senior Industry veterans.
Disruptive thinking, quick adaptability to changing environment and a deep emphasis on thought leadership define our philosophy.
I invite you all to join us in this exciting journey.