Operations Management refers to a process which is a function of implementing the strategy, design, and process, required in development of a product, its maintenance, quality, supply chain, and inventory planning.
Operations Management basically includes work that is needed to convert raw materials into a final product. It is a process required in all manufacturing Industries. It looks after the planning, supervising, and organizing of various production and manufacturing services of an organization. The designation of an Operations Manager, is one of the most responsible and crucial designations in an organization. The Operations Manager ensures that the final product is obtained in the most efficient and cost-effective way, while meeting the standards of the customers.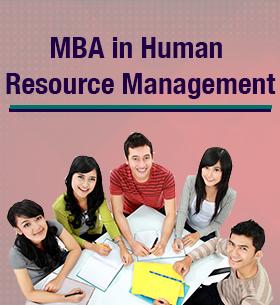 Skills Required
In order to be a good Operation Manager, the following skills are required:
An Operation's Manager's day involves lots of analysis and decision making, and hence these attributes make up for the most eminent facets of the job.

The candidate must possess excellent communication skills, so as to communicate effectively with the co-workers and the customers, to produce the best results.

The candidates need to learn core Business skills, enriched with leadership qualities.

The candidate must also understand the Financial condition of the organization and the different steps of the process, like planning, product design, or the aspects of layout, strategy, along with the integration of different performing teams.
Courses
There are numerous courses available in the field of Operations Management, for a Bachelor's Degree as well as a Master's Degree.
Master of business administration (MBA) in Operation Management includes the following:
MBA in Supply Chain Management

MBA in Logistics

MBA in Supply Chain Design

MBA in Data Analysis

MBA in Plant Design and Layout

MBA in Product Design and Development

MBA in Operation Strategy
In these courses, the students are taught about subjects like Strategic Management, HR Development, Supply Chain Management, Quality Management, Production Management, and Leadership and Managerial Skills.
The core subjects included in the curriculum of Operation Management include:
Financial Accounting

Principles of Organization & Management

Operations, Planning & Control

Supply Chain Management

Engineering, Industrial & Managerial Economics

Facilities Planning

Operations Research

Project Management

Industrial Engineering Concepts

Organizational Behavior

Business and Managerial Ethics

Human Resource Management and Industrial Relations

Safety, Health and Environment Management

Organizational Behavior

Marketing Management

Manufacturing Systems and Service Operations

Logistics Management
Admissions
In order to seek Admission in MBA in Operations Management,
The candidate must possess a Bachelor's Degree in any discipline, securing a minimum of 50% marks aggregate.
Career

Operations Management has a tremendous scope in the current and coming times, and hence caters a lot of Job Profiles and Career options. The highlight of this specialization is that, it fits into all Industries, ranging from IT, Insurance, Finance, Manufacturing to HR, Hospitality, Retail, Construction, Transportation, and Consultancy.
Some of the job profiles available after MBA in Operations include:
Inventory Control Manager

Consultant

Logistics Manager

Assistant Manager Operations

Operation Administrators

Retail Operation Manager

Operation Manager

Area Operation Manager

Manufacturing consulting Managers

Plant Manager

Process re-engineering Managers

Channel Manager for GSM Operations

General Operation Managers
Institutes
There are several Institutes in India providing PGDM or MBA courses in Operations. Some of them include:
IIMs, Bangalore, Kolkata, Delhi, Mumbai, Lucknow

CII school of logistics, Delhi, Mumbai

National Institute of Industrial Engineering (NITIE), Mumbai

Institute of Public Enterprise (IPE), Hyderabad

Asia Pacific Institute of Management, Delhi

K.J. Somaiya Institute of Management Studies and Research, Mumbai

Balaji Institute of Management and Human Resource Development, Pune

Jaipuria Institute of Management, Noida
Stay informed, Stay ahead and stay inspired with MBA Rendezvous