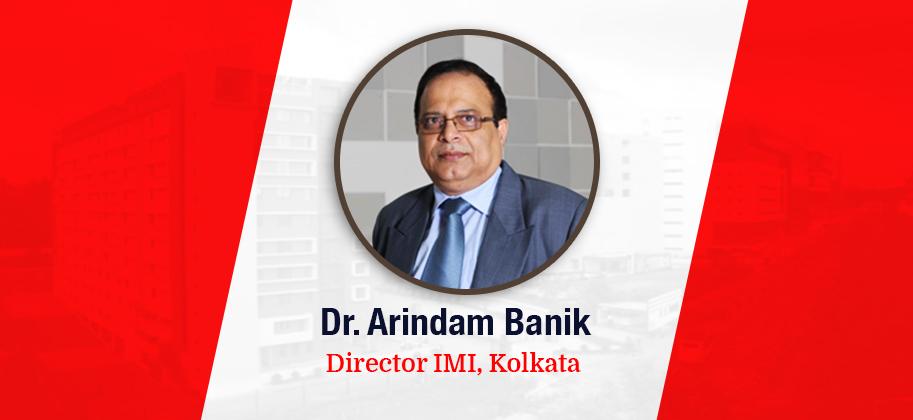 Rendezvous with Dr. Arindam Banik
Recently the team at MBA Rendezvous interacted with Dr. Arindam Banik, Director, IMI Kolkata. Dr. Banik is a Ph.D. in Economics from Delhi School of Economics and did his post-doctoral research at Manchester Business School. He is the editor of the management journal Global Business Review, published jointly by IMI Delhi and Sage Publications. He is a member of the American Economic Association, Euro-Asia Management Studies Association, Global Awareness Society International, USA. Dr. Banik also holds the Associated Cement Companies Chair Person in International Finance and Business at IMI, Delhi. You can click here to read more about his research, consultancy, and academic & leadership experience.
It was an interesting talk with Dr. Arindam Banik, where he shared his views on future of management education, global economic scenario, the importance of research and IMI Kolkata's role in nurturing socially sensitive and globally aware professionals.
Here is a summary of his interview.
Future of Management Education
The process of education, development, training & retraining is a continuously evolving process. More so, the market conditions are not static. With countries and companies in a disruption stage, we cannot linger on traditional concepts all the time. The old labour employment patterns and firms are changing and following the ancient Asian century model. In olden times, the firms were disintegrated. The products were manufactured through micro-firms through backward linkages or forwards linkages. We see a revival of this process, and today the manufacturing is a replica of our ancient model. It is the right time to evaluate what our ancient time followed and how they are relevant in the modern context. Students need to enhance their skills regularly based on market evolution. They should not just stick to memorizing but learn and analyse the traditional model. With many new buzz words floating in the market like analytics etc. one should not forget that they are ultimately an offshoot of the core general management concept. Students can choose electives based on emerging markets. What is essential is to be good in core concepts and analysis. These skills will help them to be excellent business professionals.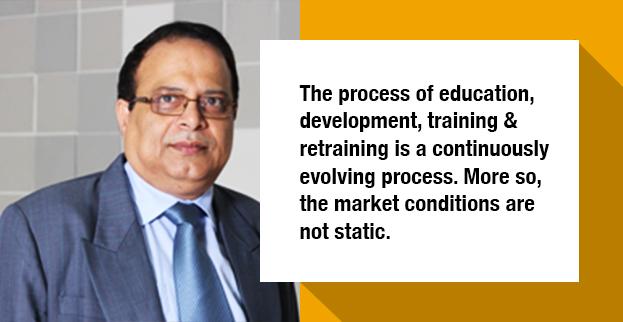 India Amidst the Global Tariff War
I believe India should reap significant benefits from the ongoing global tariff war between the U.S. and China. There are many sunset firms like garments and engineering firms and hi-tech companies (sunrise firms) in China looking to relocate their businesses. Currently, we are facing fierce competition from countries like Vietnam, Myanmar, and Bangladesh. But our policy makers should make use of this situation and try to get maximum business to India. Collaborative efforts are required to sail through this situation.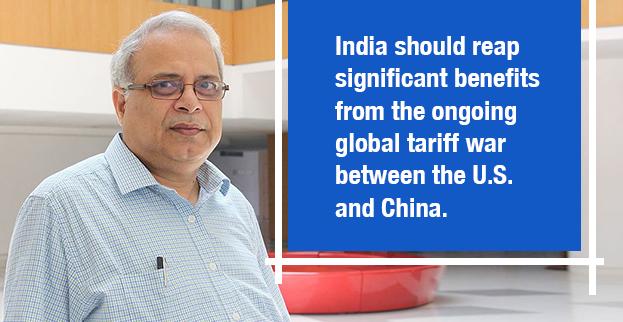 Importance of Research
We need to rise above the brand name and focus on disseminating innovation, which is defined by research.The education leadership should make efforts to invest more in research-based activities and publish in reputed and refereed journals. I can proudly say that one of the leading journals in management in India is IMI Delhi's Global Business Review (published jointly by IMI Delhi and Sage Publications ) and IIM Bangalore's management journal according to Scopus index.
IMI Kolkata Nurturing Socially Sensitive & Globally Aware Professionals
We are focusing on building an Asia Pacific thought-based business school. Firms have horizontal and vertical integration. Some of our courses are based on Asian business methods. We teach specific 30-hour courses to our students about the business process and business methods in emerging markets like the Chinese business management course. The Asian market has primarily been labour intensive. We need to produce managers and leaders who are sensitive towards this large part of the employable population, i.e. the skilled labours. Countries like Cambodia, Thailand, China, etc are subtly teaching socially vulnerable techniques to their students. This is something we also try imbibe in our students.
To Learn more from Dr. Arindam Banik Visit Here
Stay informed, Stay ahead and stay inspired with MBA Rendezvous