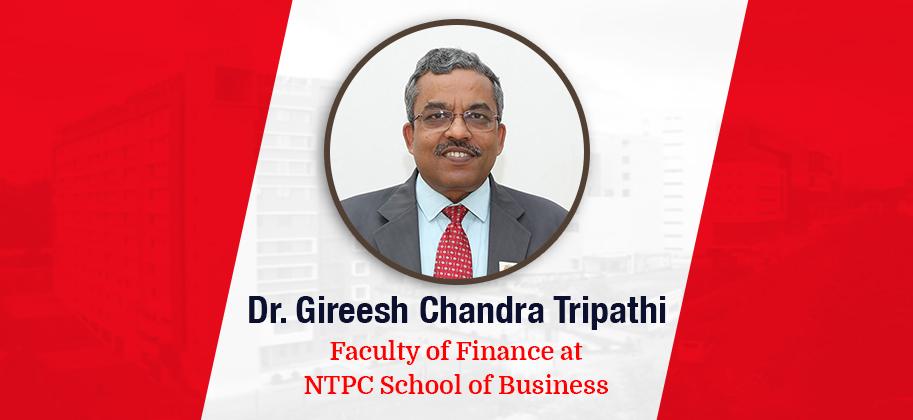 Rendezvous with Dr. Gireesh Chandra Tripathi
Recently, the team at MBA Rendezvous had the pleasure to speak with Dr. Gireesh Chandra Tripathi, faculty of Finance at NTPC School of Business. Dr. Tripathi completed his M.Tech in Building Science and Construction Management and PhD. in Management Studies from IIT Delhi.
NTPC School of Business was started under the tutelage of NTPC Education and Research Society (NEARS). Currently, it offers two programmes:
15-months PGDM (Executive)

Two-year PGDM (Energy Management)
Dr. Tripathi shared his views on :
Transformational times the energy sector is currently witnessing

Abundant opportunities available with a degree in energy management

Role of NTPC School of Business in shaping future energy management professionals.
Below are excerpts from his interview:
Current Energy and Environment Scenario
Both energy and environment are of critical importance to the economy. A balance between energy production and energy consumption is the foundation of a growing and prosperous economy. We are primarily dependent on electricity (energy) generated from fossil fuels such as coal to fulfil our needs in manufacturing, transportation, etc. The fossil fuel reserves are depleting fast, and the energy produced by them also causes severe damage to the environment. If we keep destructing the environment while simultaneously increasing our energy needs, then any amount of growth is immaterial. To maximize growth, we must aim to:
Optimize energy consumption

Maximize energy conservation

Minimize the damage caused to the environment.
To maintain a balance between energy, growth, and environment, we must shift to renewable sources of energy such as water, wind, and sun, etc. At NTPC School of Business, we nurture our students to develop innovative thinking to move with changing times and achieve the above.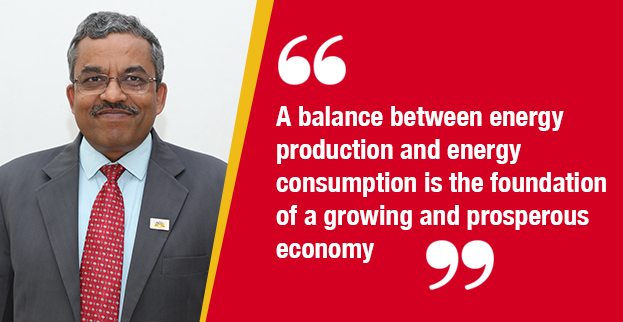 Global Energy Transition
The energy right now is in the phase of evolution. So far, the majority of our energy (majorly electricity and transportation) needs were fulfilled by harnessing the fossil fuel reserves. However, these resources are exhaustible and non-replenishable.We are seeing a transition in how our globe is consuming its other energy resources, i.e., renewable sources of energy such as hydropower, solar power, and wind power. Now the renewable energy sources have started to become a part of the energy portfolio.
If we look at India, we are geographically positioned in such a way that we have vast natural reserves of renewable sources, especially solar energy. So, the quantum of electricity generated through solar power can grow. Currently, the overall percentage of the use of solar energy in power generation is not very high in India. With innovative thinking, we can not only implement new means of generating and utilizing solar energy, but other sources also, more stably and sustainably.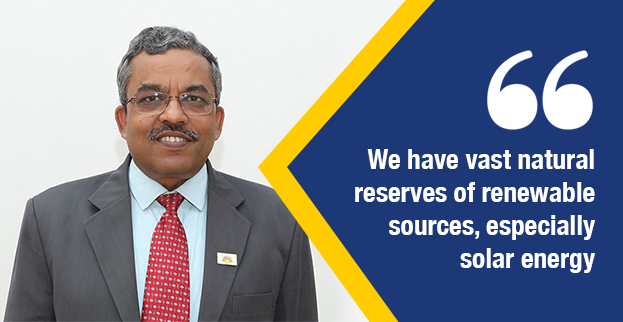 Career Opportunities with Energy Management Programme
With the transformation in the energy sector, there is a lot of newness in the way the energy industry operates. To adjust with these changing times, we need skilled minds. At NTPC School of Business, we teach our students to lead, succeed, and cope with such changes. We train our students in such a way that wherever energy consumption is substantial or critical (any kind of manufacturing business),our students can fit in and take significant roles.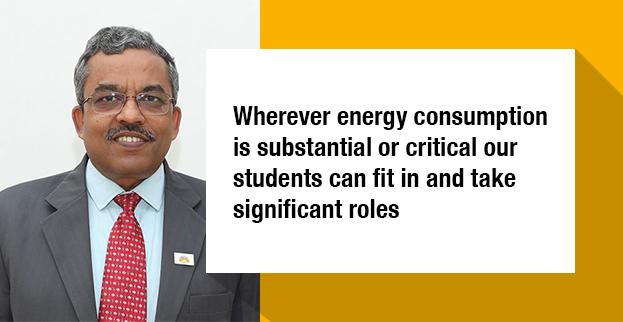 Students can take befitting management positions in:
Energy-based companies like Tata Power Ltd., GMR Group, Adani Power Ltd., Bharat Petroleum, etc.

Consultancy companies such as E&Y, KPMG, etc.

Peripheral companies like NALCO and Indian Railways where electricity is the primary source for the production of aluminium or transportation respectively

Hospitality industry such as Taj Group of Hotels where significant expenditure is on cooling or heating, and thus energy management is critical.
Role of NSB in Making its Students Glocally Employable
The students at NTPC School of Business are not only fit to be absorbed by local (domestic) companies like Tata Power Ltd., Bharat Petroleum, etc. but also global giants like British Petroleum, GE, KPMG, etc.
We transform our students to be employable glocally with the help of IIM Ahmedabad's case-method of teaching. Students are exposed to a plethora of cases. They study the cases thoroughly and build an understanding of the possible scenarios, challenges, and pros & cons of all probable solutions.This will eventually help them in a real-time environment. We make the minds of our students agile and fertile and transform them to be critical and innovative thinkers who are prepared to strategize and take calculated risks.
To Learn more from Dr. Gireesh Chandra Tripathi Visit Here
Stay informed, Stay ahead and stay inspired with MBA Rendezvous